I'm halfway through NeonPlat 2, and would you believe it, I have a dream about Invisible Munky 2!
FFS, how annoying is that!?
Now I've another gameplay idea banging away in my head, and it actually seems nice and playable, too!
Bah...
I'll have to set it aside, and focus on the task at hand.
For the sake of comparison..
NeonPlat used to be this.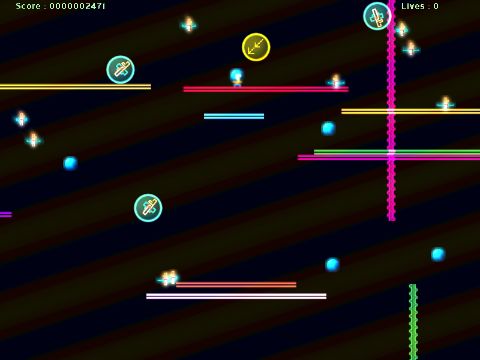 NeoNeonPlat is (currently!) this..
Blimey!
This Tuesday : NeonPlat 2 / NeoNeonPlat / Whatever it's called!
Next Tuesday : Could very well be Invisible Munky 2 (although, I've stopped counting the number of times I've said that. They very rarely work out!)
Views 0, Upvotes 0
Daily Blog