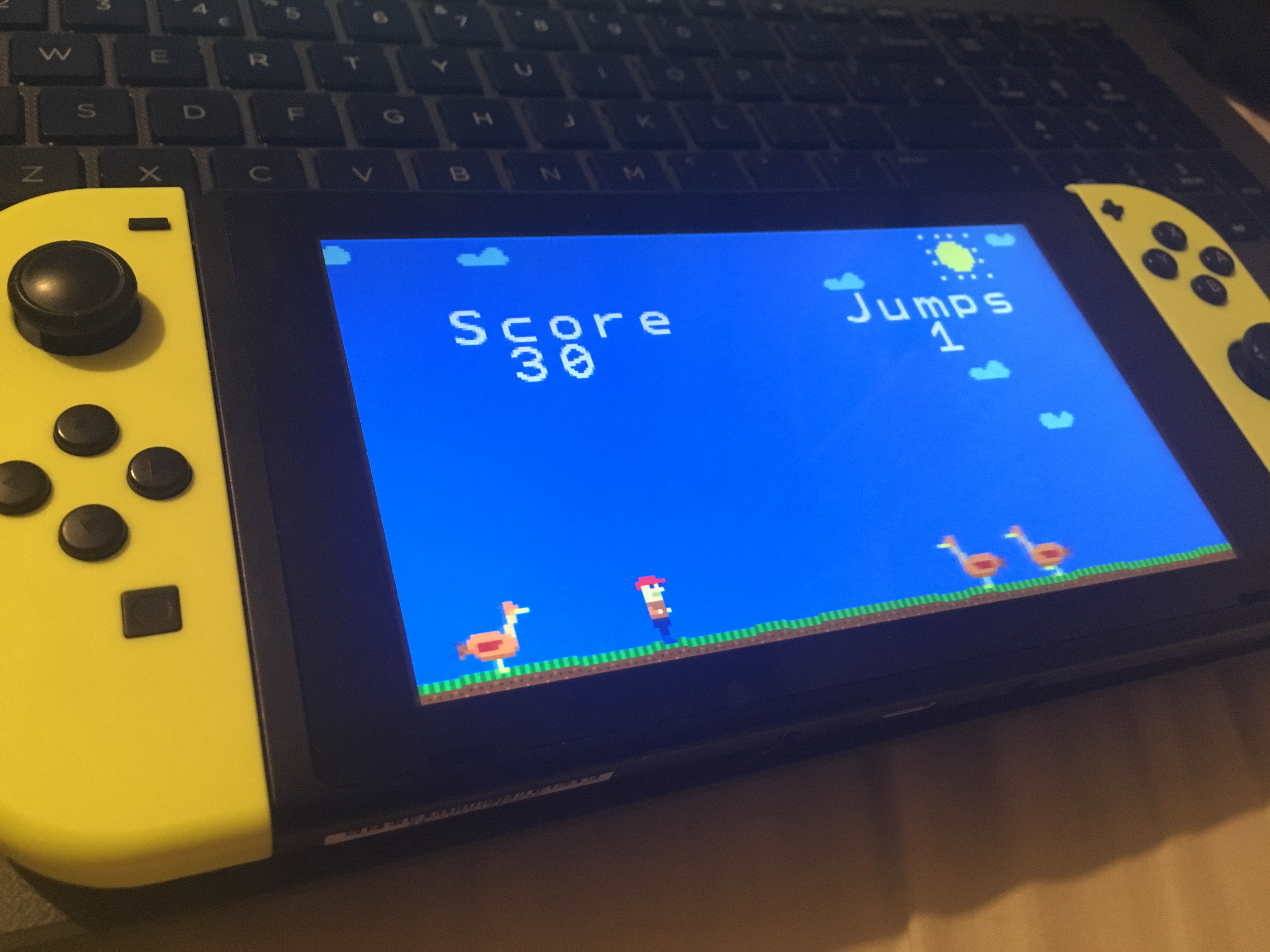 Don't worry, it isn't the Twelve Days of Christmas, already!!
The endless hopping mechanic returns. Bounce on the backs of the three hens as much as you can, without touching the ground.
You only get three jumps from the ground, so repeated bouncing is the best way to get a high score.
Tip : Hold A to bounce longer and higher.
If you've a Switch, and have downloaded PetitCom4 from the (Currently) Japan-Only eShop
(vague instructions here)
, you can grab a copy of the game using the Public Key...
4W4JQW33J
Read More
Views 23, Upvotes 0
Petit Computer , Smilebasic , Nintendo , Switch , Petit Switch , Petitcom4