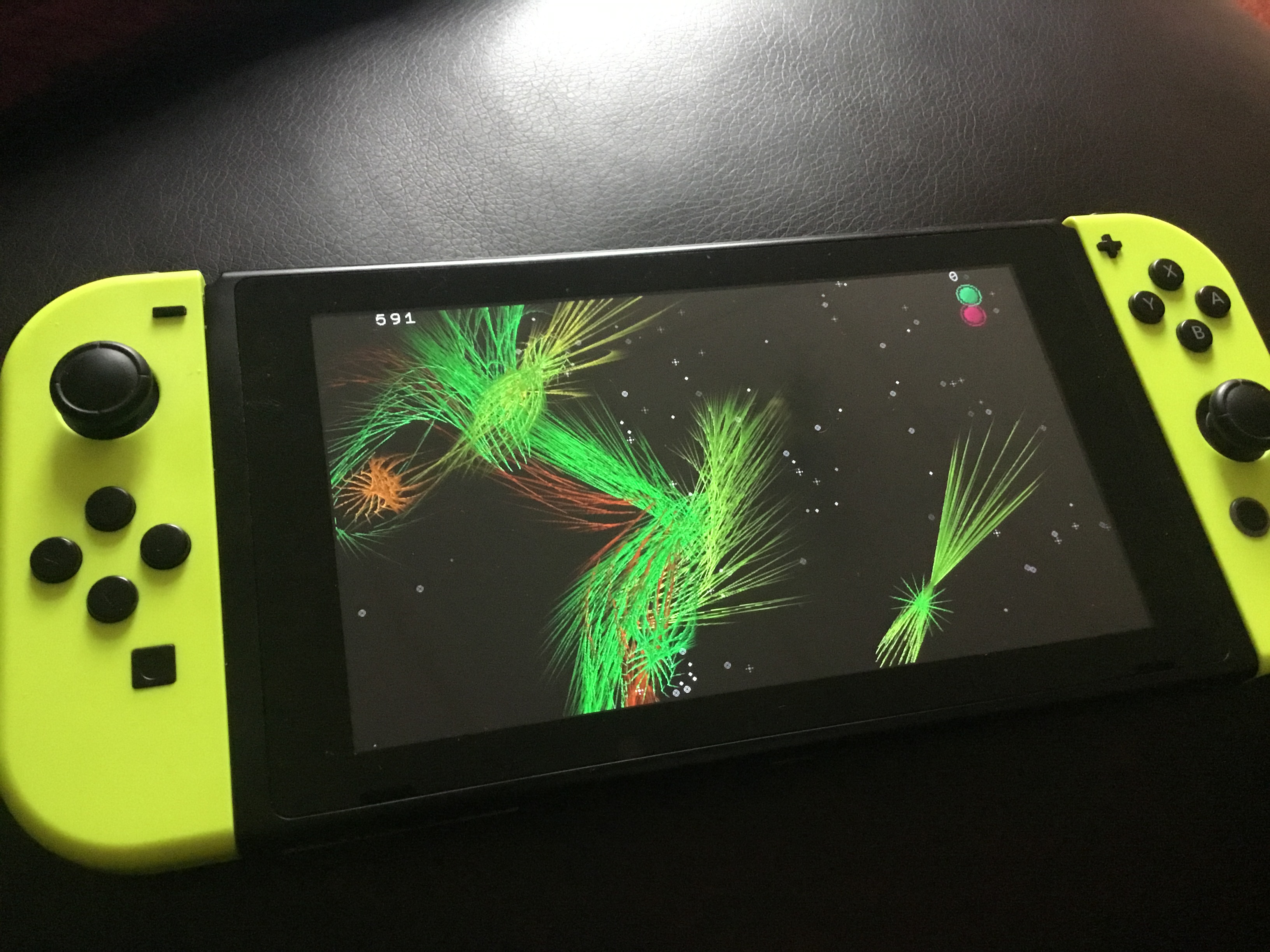 Blast your paint-spike (!?!), and see how many planets you can inexplicably destroy with the streams of paint!
This game makes absolutely no sense, whatsoever, but it's ever so pretty.
If you've a Switch, and have downloaded PetitCom4 from the (Currently) Japan-Only eShop
(vague instructions here)
, you can grab a copy of the game using the Public Key...
4QAEDXEVD
Read More
Views 13, Upvotes 0
Petit Computer , Smilebasic , Nintendo , Switch , Petit Switch , Petitcom4