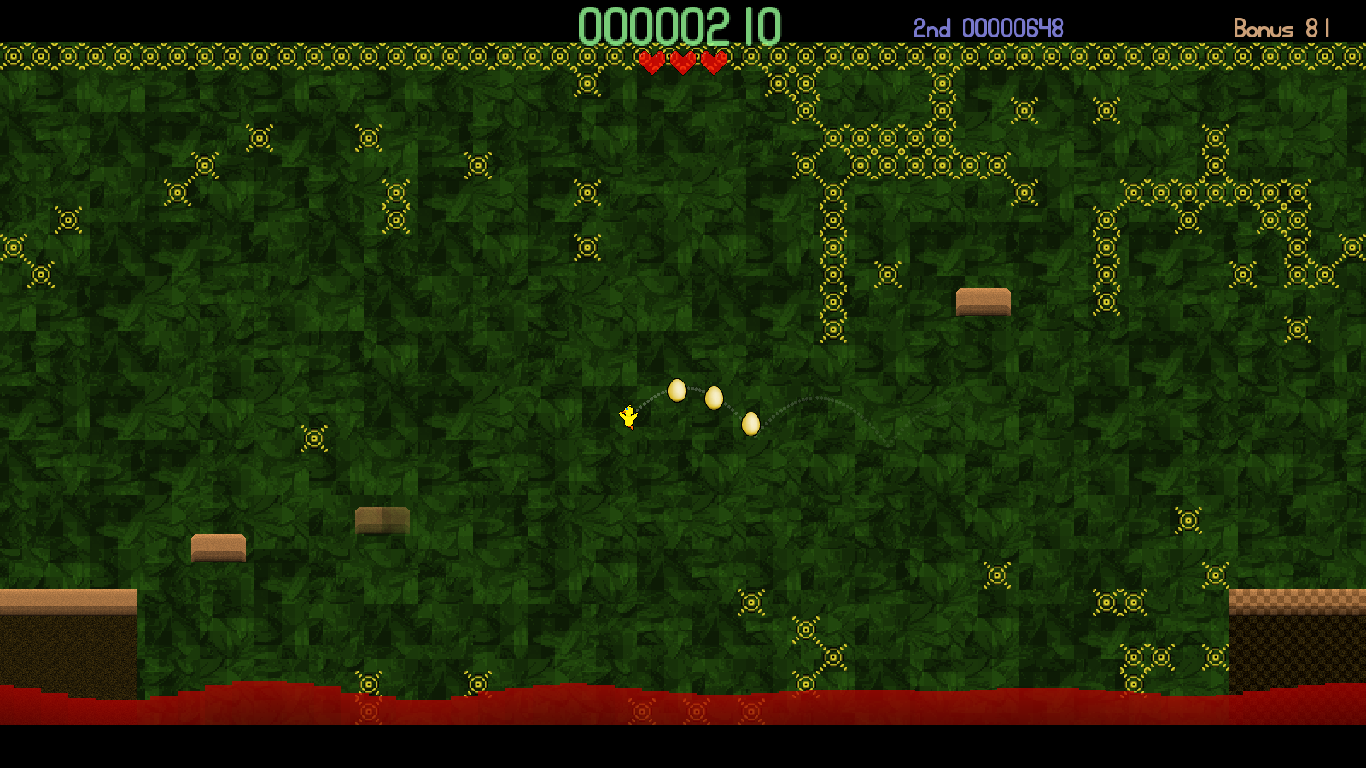 World 2 will be a bit leafy.
-=-=-
The engine is coping admirably with the change in theme, all except the Flame Bars not quite changing the way I'd intended.
But otherwise, the theme seems to be working well enough.
Next I need to add a few more themes, and then figure out where/how they're going to be sorted in the menu.
I think, for this week's release, I'll probably just dump all the worlds into the main menu, and let you choose.
The basic plan is to have a Story Mode that unlocks all the themes, then let you select them on the menu afterwards, but quite how well that'll work out depends entirely on how good of a menu I can create!!
... And I HATE making menus!!
Views 49, Upvotes 10
Gamedev , Flappadiddle-doo