Also available on Soundcloud, or my Music Archive
SonicALly
Over on the Patreon page, I asked what sort of AL Bum I should tackle next.
The unanimous decision, from the single vote, was that I should attempt a whole AL Bum full of Sonic Choons.
So, off we go.
26 (most likely!) tracks, full of Sonic-ness.
Will your favourites be included?
Who knows!? I certainly don't..
As with all ALChoons, this is all spur of the moment!!
Developments
Yesterday, I finally made a start on this week's AGameAWeek.
The game is currently in need of some workable levels, and I'm currently thinking they may need to be hand-made.
Today I'm going to try to automate them a little, and see if I can get a decent level builder up and running. If not, it's off to Paintshop Pro to doodle a few levels, insteqad.
The game's physics seem to have a decent feel, now, but it took an insane amount of tweaking to get the jump mechanic feeling good. It has to be just the right height for this particular game, and felt horribly floaty for a while.
I'm not a fan of floaty jumps!
Anyhoo, lots to do today. Hopefully I can get it all into some sort of shape by tomorrow, then spend the weekend neatening it all up, and preparing it for the first release of 2017!
*fingers crossed*
Daily Doodle : Jammed Jar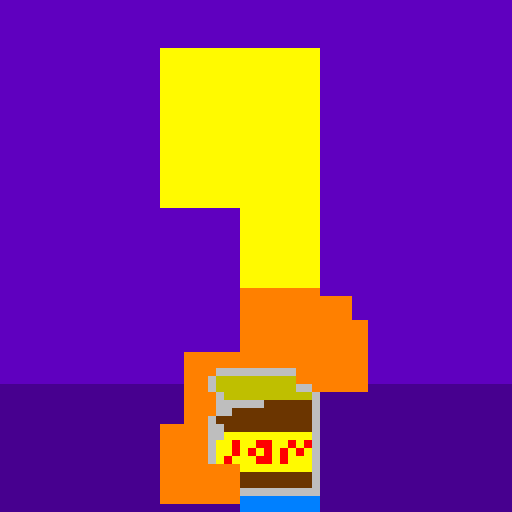 No matter how hard, Platdude can't get the Jam jar open.
It's most certainly jammed.
Misc..
All choons of Sonic
All Stereophonic.
Beats going Manic.
An ALChoon Tonic.
-=-=-
If you'd like to stuff my mailbag, (Please do!!) you can do so right here, at http://bit.ly/AGAW_Mail. Send comments, questions, game ideas, thoughts and more, and they'll usually show up on my daily blog, the very next day.