Also available on SoundCloud
Developments
I'm still not sure whether I should be putting Thwackity Puttz onto iOS or not..?
I just know it'll end up being buried under the other 150,000 golf games on there.
And yet..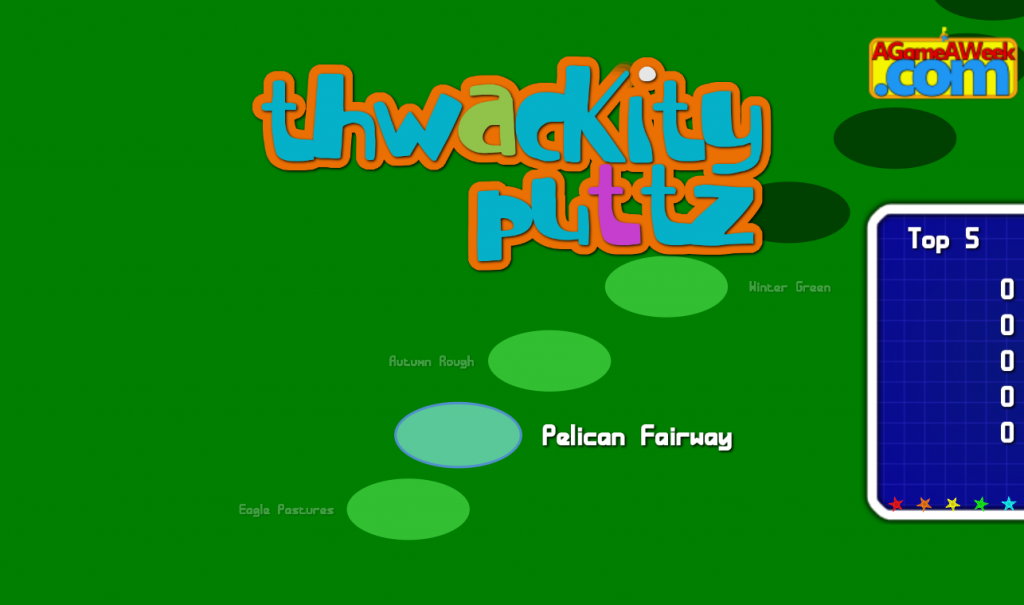 Oh, look, a nice new scrollable menu!
The game seems to be working as expected, but the narrow iPhone resolution makes for a complicated viewing area.
I might zoom the game out a little to make it a bit easier on the eyes, when trapped in such a narrow view.
Another unexpected issue is that the "onscreen dpad" movement type feels.. "wrong"
It seems like my finger is expecting a "Drag the map" sort of movement, instead.
I might need to add that in as an option in the menus.
Otherwise, tapping the large golf ball on the top right appears to function well enough as the Thwackity button.
Meanwhile
Much as expected, most of yesterday was spent focused on this week's SoCoder Newsletter – #329
Once that was all done, it was back to Thwackity to get the above menu working, and by that point I was tired out, so spent the rest of the night trawling through YouTube watching random bits and pieces!!
Such a Lazy Day for a very Lazy Jay..
😀
Daily Doodle : Hunted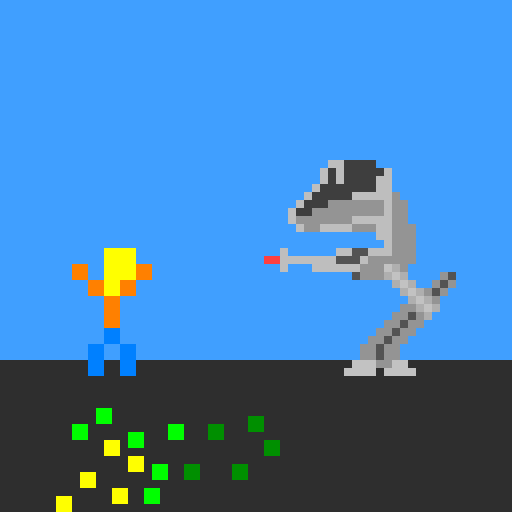 Oh dear.
Looks like Platdude's lost this game!
Misc..
Doing a food shop online.
The van will soon arrive.
They hand me lots of bags of food,
On which I will survive.
-=-=-
If you'd like to stuff my mailbag, (Please do!!) you can do so right here, at http://bit.ly/AGAW_Mail. Send comments, questions, game ideas, thoughts and more, and they'll usually show up on my daily blog, the very next day.