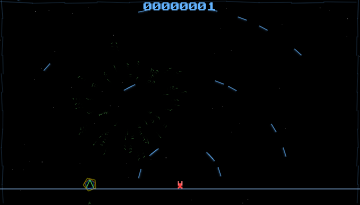 Dodge your way past the digital data, without getting smushed along the way.
You can
Play this game at GotoJSE
, in your browser, on Desktop, Mobile or Tablet.
-=-=-
View on YouTube
Controls

- Turn

- Thrust
What I Didn't Do
The game I intended.
This rush-job of a game was started late last night, and it shows.
I'll try harder, next week.
... .maybe!