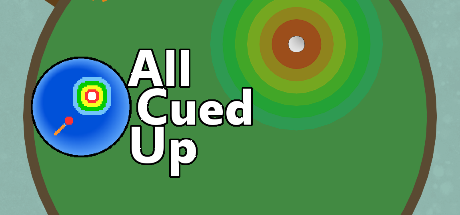 Try to score as much as you can, by hitting your balls closer to the target.
A fun mix of Pool and Bowls, for up to four players.
You can
Play All Cued Up in the Shoebox
, on desktop, mobile or tablet.
-=-=-
View on YouTube
What I Didn't Do
This game turned out really nicely, and it's quite fun to play it in Party Mode.
The Solo mode can be a little lacklustre, though. I did consider adding random powerups around the table, but that just didn't feel "right". More videogamey than "real world tabletop game".
I think I need to be more adventurous with my Shoebox games..!