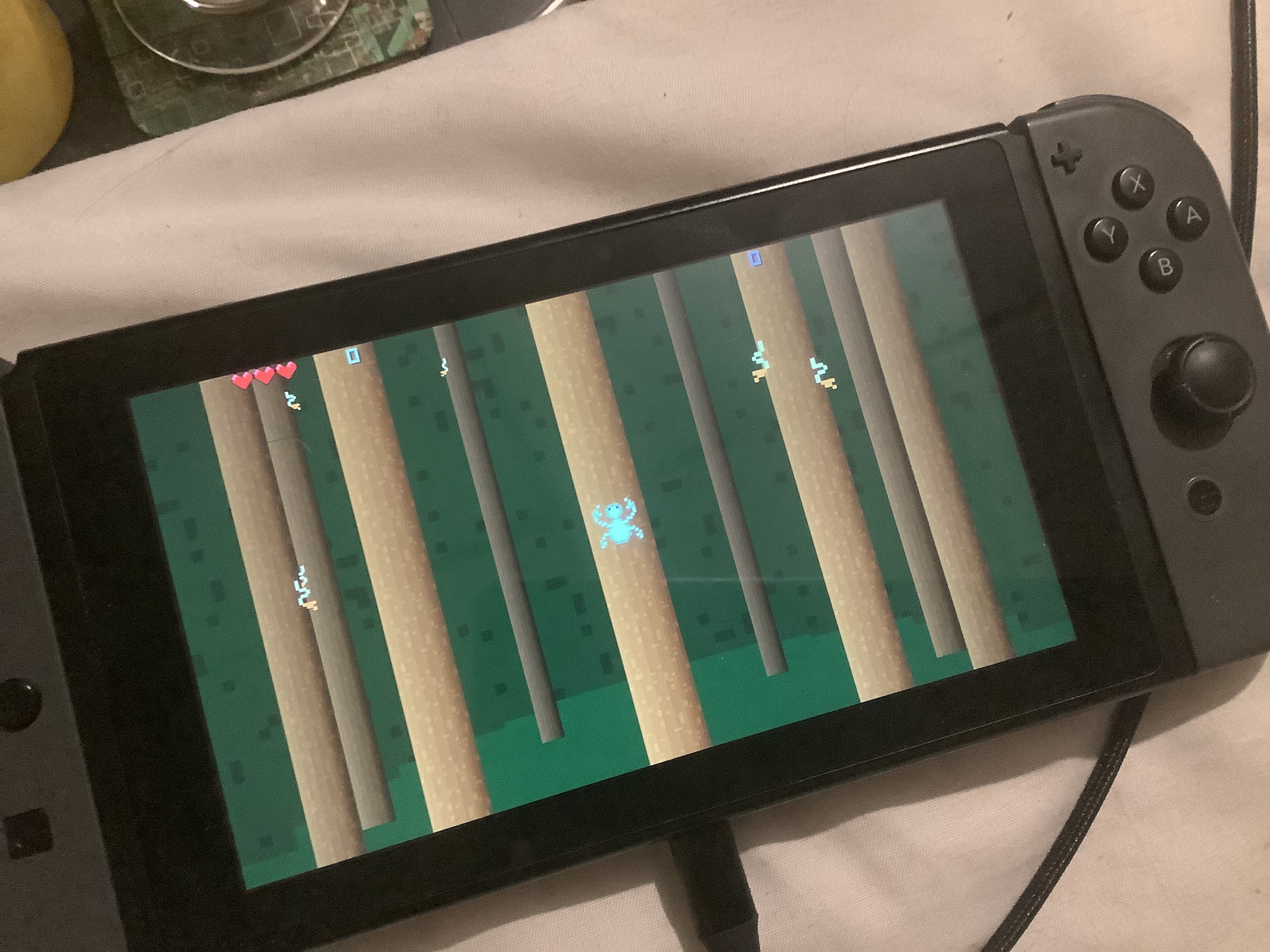 Buggly's hungry. Hop around the trees and grab as many grubs as you can.
A simple hopping game.
If you've a Switch and SmileBASIC, you can grab a copy of the game using the Public Key
4E338Y3E1
-=-=-
View on YouTube
What I Didn't Do
There's no progression in the game. It simply repeats until you're dead.
I should probably have done that.
Also, maybe more variety in the grubs, and the occasional falling apple or something?!
Meh, whatever..
It's alright for a quick attempt at a game.
Additionally : Spot the "beta" screenshot in the above photo from yesterday!
Let me know if you can see any differences.
Views 51, Upvotes 2
Petit Computer , Smilebasic , Nintendo , Switch , Petit Switch , Petitcom4 , Release