Over on Twitter, there's a tweetbot that randomly asks for Switch ports.
-=-=-
The
SwitchPortBeg
account takes games from a giant database and sends out requests for ports.
Since I made a ton of games on OUYA, it's somehow collated all of those and occasionally asks for ports of my own games.
Last night,
(Well, a couple of nights ago, but I only noticed it last night!) the bot asked for a port of Platdude in Space.
Why isn't Platdude in Space on the Switch? Do they hate money?
Well, for starters, if it WERE on Switch, it'd be in SmileBASIC, where I won't be earning money anyway.
But, do feel free to
join my Patreon
if you like to splash out on my games.
I thought about the concept for a while.
The original version uses huge 512x512 pixel circles full of swirly textures, spinning at various sizes, to create a lovely system of planets to hop around on.
How could I achieve that on Switch, when all my sprites are 16x16 pixels?!
..
Could
I achieve that using only 16x16 pixels?!
Hmmm..
I grabbed the Switch and let the ideas flow, until eventually...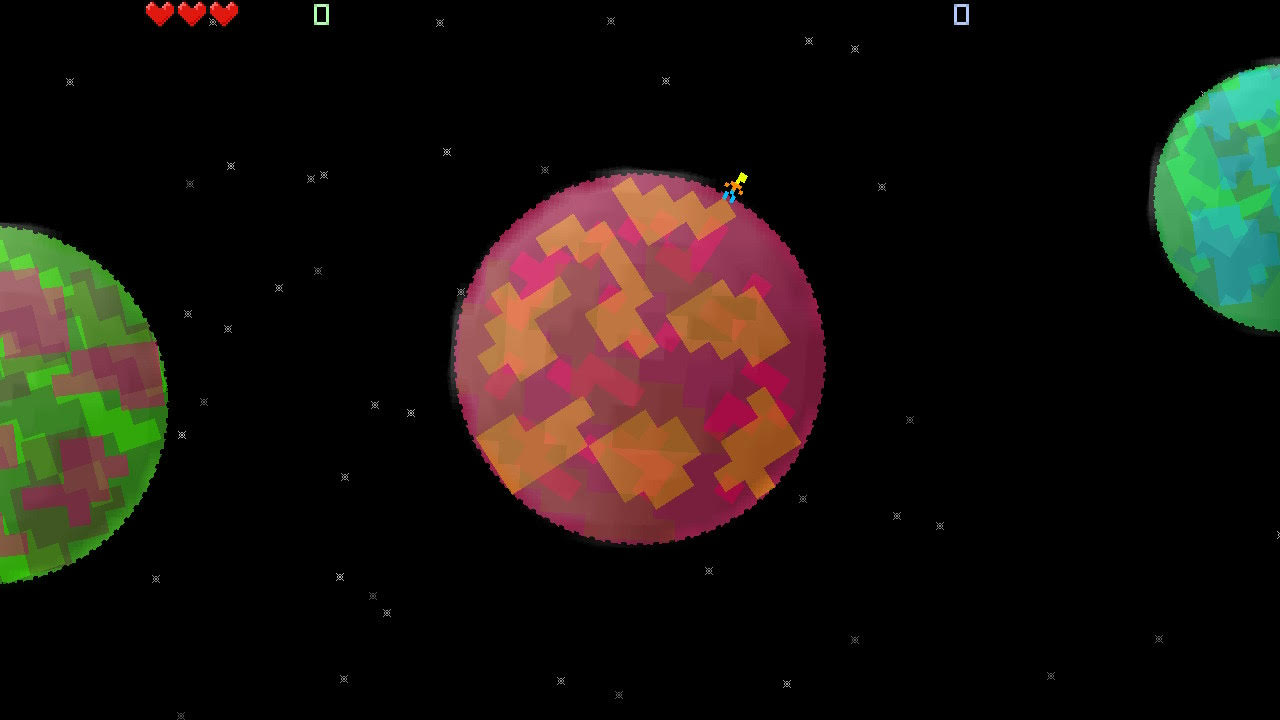 It's a bit chunky, but given the size of the sprites, I don't think it turned out too bad.
It looks great when spinning around, too.
So, yeah, I think that's probably going to be next Sunday/Monday's SmileBASIC game.
Hurray for TwitterBots*!
(*I hate TwitterBots)
Meanwhile...
Speaking of Space. I managed to get my little No Man's Sky ship up to the centre of the galaxy, yesterday.
There was nothing there, but it felt good to have done it.
Woot!
Views 53, Upvotes 0
Daily Blog , Smilebasic