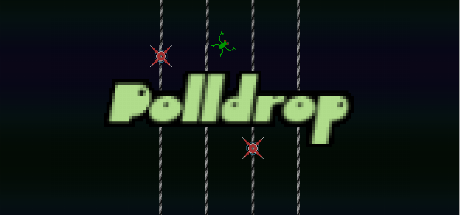 Our hero is up at the top, but the base of the polls is the best place to be.
Hop between the poles to avoid the spikes on the way down.
You can
Play the game in the Browsercade
, on Desktop, Mobile or Tablet.
-=-=-
View on YouTube
What I Didn't Do
Spell Pole correctly. I mean, ffs.. Come on, Jay!!
Too late now, everything else is done, logo, etc.. That's the game. Don't complain!
Other than that, I could probably have added a pickup, but I felt that the act of having a bottom was enough of a reward. It gives the game more of a goal than having it be endless.