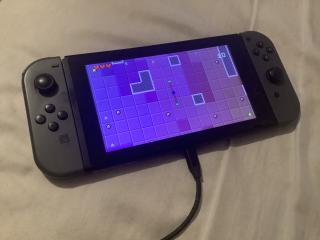 Guide the rotating stick through the maze, gathering up stars and pellets as you try to avoid the walls.
If you've a Switch and SmileBASIC, you can grab a copy of the game using the Public Key
4V32KN451
-=-=-
View on YouTube
What I Didn't Do
Make it less obvious which game I blatantly ripped off..!!
A sticky situation, indeed..
Views 67, Upvotes 3
Petit Computer , Smilebasic , Nintendo , Switch , Petit Switch , Petitcom4 , Release