I'm still not having much luck with that WASM stuff..
-=-=-
In the meantime, then, I'm digging through the numerous things that NectarJS has picked up on, removing unused variables, cleaning up switch statements and more.
An odd side-effect of everything I've been doing is that Safari is managing to optimise the script much better than it previously did.
I mean, it's not an amazing improvement, but it is enough to help it out a little more.
I'm sure that all of these little nips and tucks will help a ton, once I finally get the WASM stuff working, but for now they're making things a bit smoother and helping out in tiny ways.
I'm learning a ton of stuff about what you can and can't do in Javascript. Best practices for optimising in little ways.
Over on the
W3Schools site
, one particular example rang incredibly true..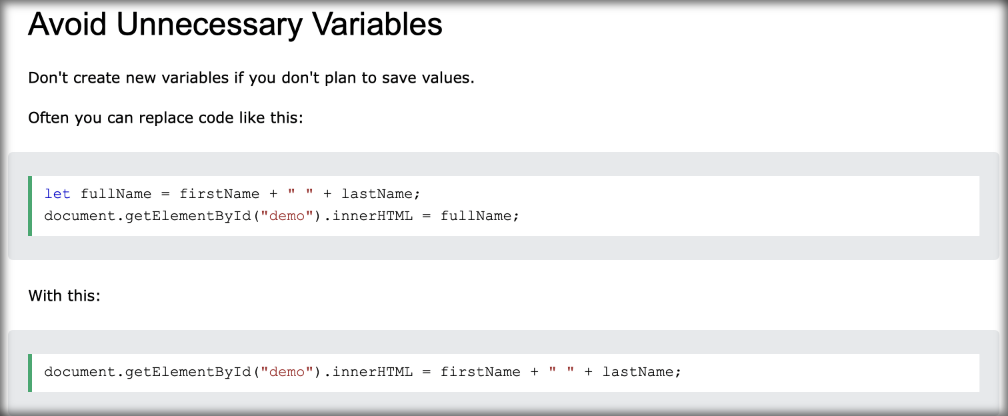 Not just because it's something I've recently been trying to do, but also because.. ... I found exactly the same issue in JSE,
just the other day.
Curious.
Javascript must be as badly written as JSE is!
Views 48, Upvotes 0
Daily Blog , Jse , Optimising