Far too hot, last night.
Rather than coding, I opened up Photos and continued deleting..
-=-=-
I have TONS of useless pictures in my Photo gallery, including a few pics every morning whilst I'm doing the Platdude Pixelart. It's a mess!
So, over the past week or so I've been going through deleting the unnecessary images and tidying up the chaos of my pics.
Working backwards from today, I've been doing a couple of months a day, and even at that rate it still takes about an hour to filter through all the stuff.
last night I reached November & October 2020, and .. I will admit to getting a little bit teary.
The realisation that I'd taken a few pics whilst apparently in the midst of my crazy-town trauma...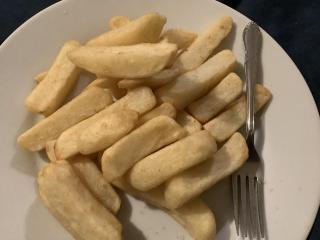 A plate of chips. Photo taken at home, on October 27th.
I only ever eat "just a plate of chips" when I'm feeling particularly ill. The dryness of the chips, lacking in flavour. Just something to munch on and ease the hunger.
The next photo in the gallery is..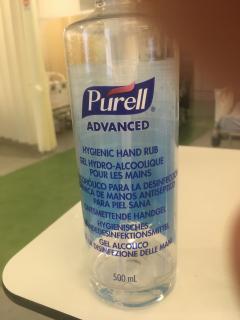 My sister asked me what hand gel they'd given us in the hospital, so I sent that pic on Oct 30th.
That's three days later, and I'd like to say the gap in my memory is only between those days, but if I'm being completely honest, I also have no recollection of taking the photo of the chips, either.
A good solid 4 days are completely missing from my memory, and that's scary as hell.
*sigh*
So, yeah, last night ended up being one of those "spiralling into a pit of despair" kind of nights, and things got a little weepy towards the end.
Today, I'll be trying to cheer up a bit.
Not sure what today's plan is, but anything that takes my mind off plates of chips would probably be ideal!
Views 49, Upvotes 0
Daily Blog , Chips