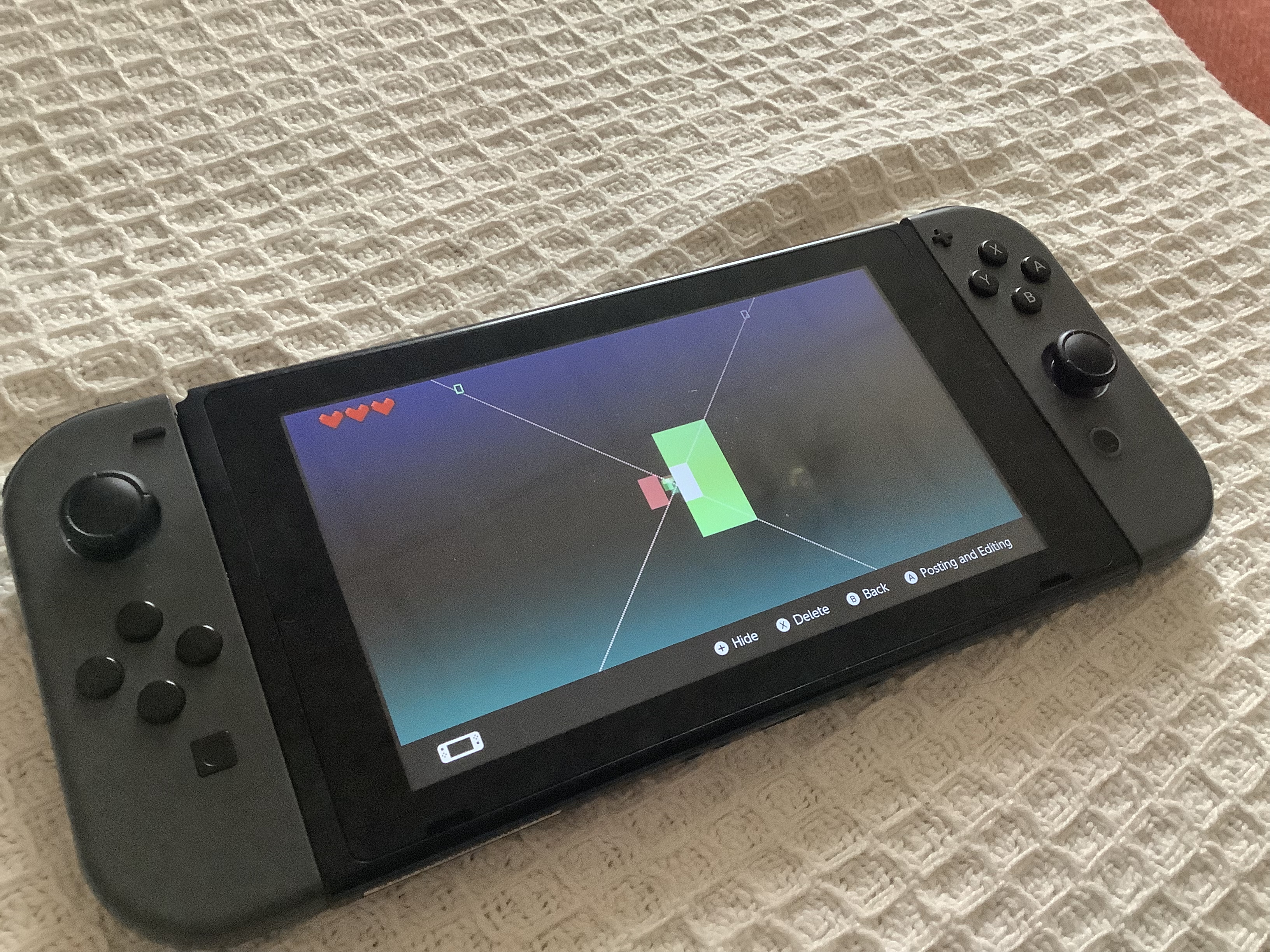 Fly through the tunnel as fast as you can go, but watch out for the glass. It's expensive!!
If you've a Switch and SmileBASIC, you can grab a copy of the game using the Public Key
4KAP3H394
-=-=-
View on YouTube
What I Didn't Do
For my second attempt at mathematically doing 3D stuff, I attempted a recreation of the old Amiga PD game,
Hydrozone
.
If you've ever played the classic, you should know that there's tons of bits I haven't done. The mid-zones, and the boss battles are all missing. You can blame my crazy, self-imposed, weekly time limit for that.
At the very least, I could've attempted a nice transition between levels.
But, nah..
Lazy Jay..
Views 65, Upvotes 1
Petit Computer , Smilebasic , Nintendo , Switch , Petit Switch , Petitcom4 , Release