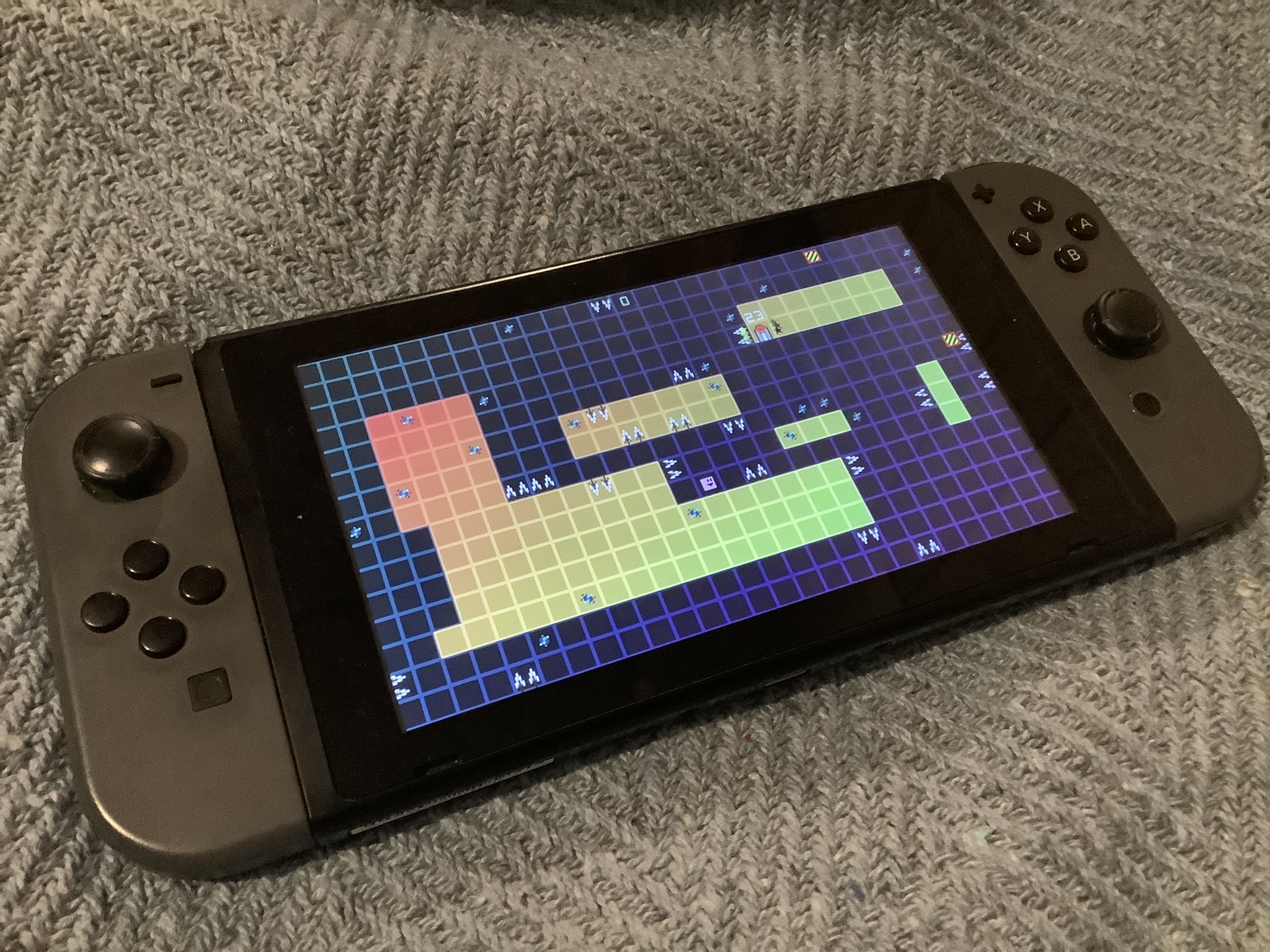 Clampett's stumbled into a holodeck! Oh no! The only way out is to push the button, but time's running low.
If you've a Switch and SmileBASIC, you can grab a copy of the game using the Public Key
4N33KY41P
-=-=-
View on YouTube
Controls

- Move

- Jump

- Flip
What I Didn't Do
I forgot to add music, again.
It's fine as it is, though, I think...
.. Right!?
Maybe I should add music?
I'm very tired!!
Views 56, Upvotes 4
Petit Computer , Smilebasic , Nintendo , Switch , Petit Switch , Petitcom4 , Release