If you want to write a nice card game or two on Switch, you can grab the official SmileBoom HD Card pack, or if you'd prefer a smaller file size, I've written/drawn a renderer and some sprites, which will come together at about 1/10th the filesize of the official pack.
If you've a Switch and SmileBASIC, you can grab a copy of the cards using the Public Key
444A5XXY3
-=-=-
View on YouTube
What I Didn't Do
I didn't code a game, yet!
I'm fairly happy with the way the cards look, so I figured I'd upload the pack to the server, as a kind of template for others to use.
If you'd like to grab them, you can freely use them as you'd like in your SmileBASIC games.
You should probably credit me as @Jayenkai.
You can also edit the sprites, if you don't want Platdude all over your cards, which is fairly likely, I'd imagine!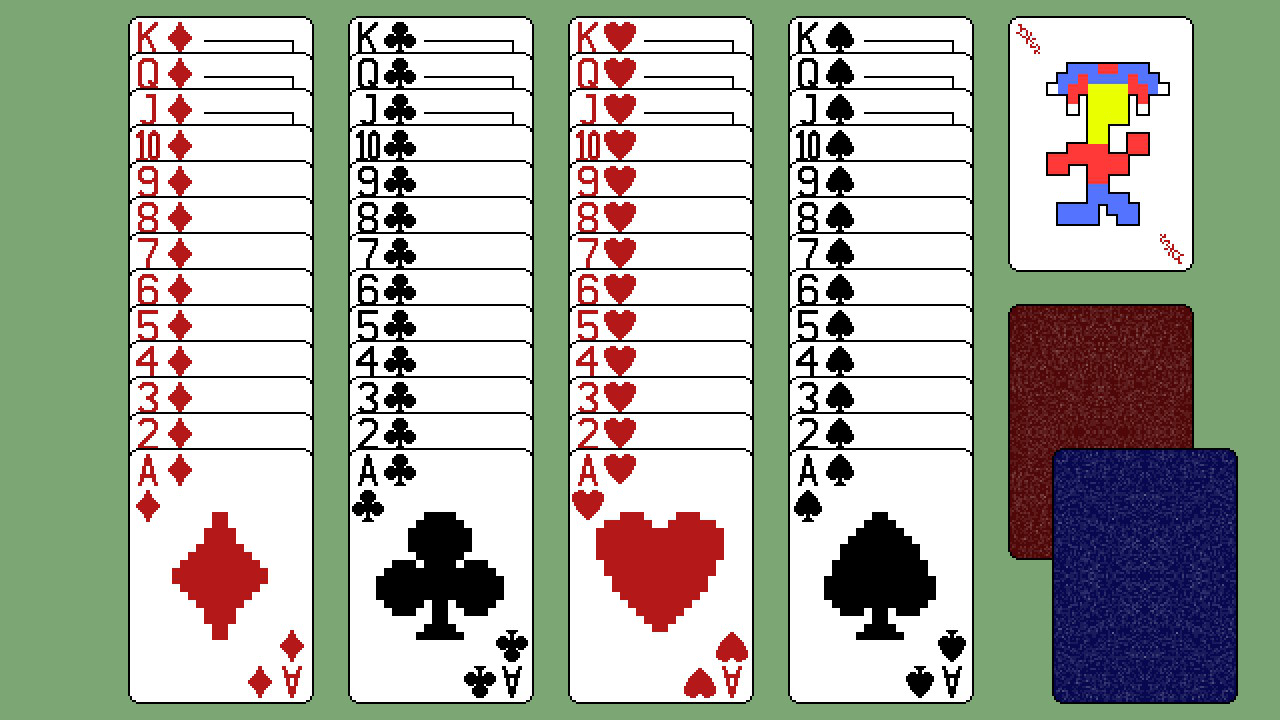 Views 71, Upvotes 1
Petit Computer , Smilebasic , Nintendo , Switch , Petit Switch , Petitcom4 , Release , Cards