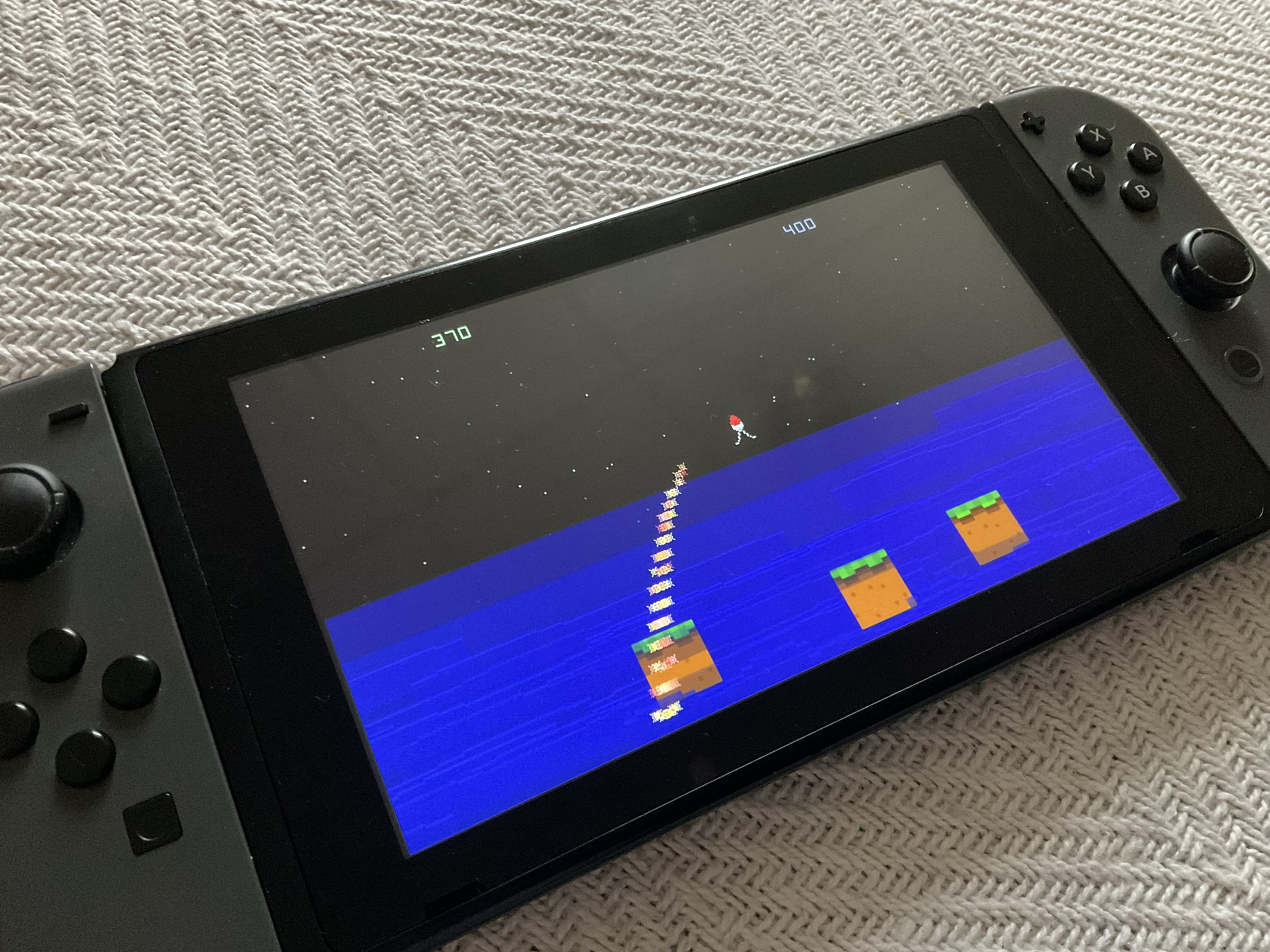 Blast your rocket across the water, to reach the launchpad.
If you've a Switch and SmileBASIC, you can grab a copy of the game using the Public Key
4ARNXW88E
-=-=-
View on YouTube
What I Didn't Do
At once point I coded it more like Worms/Tanks, where you aimed and hit FIRE, then tried to land on the next platform without any further controls.
It ended up being far too tricky to get the landing right.
.. Might be a good idea to revisit that control scheme later, once I have more time on my hands.
Views 62, Upvotes 2
Petit Computer , Smilebasic , Nintendo , Switch , Petit Switch , Petitcom4 , Release