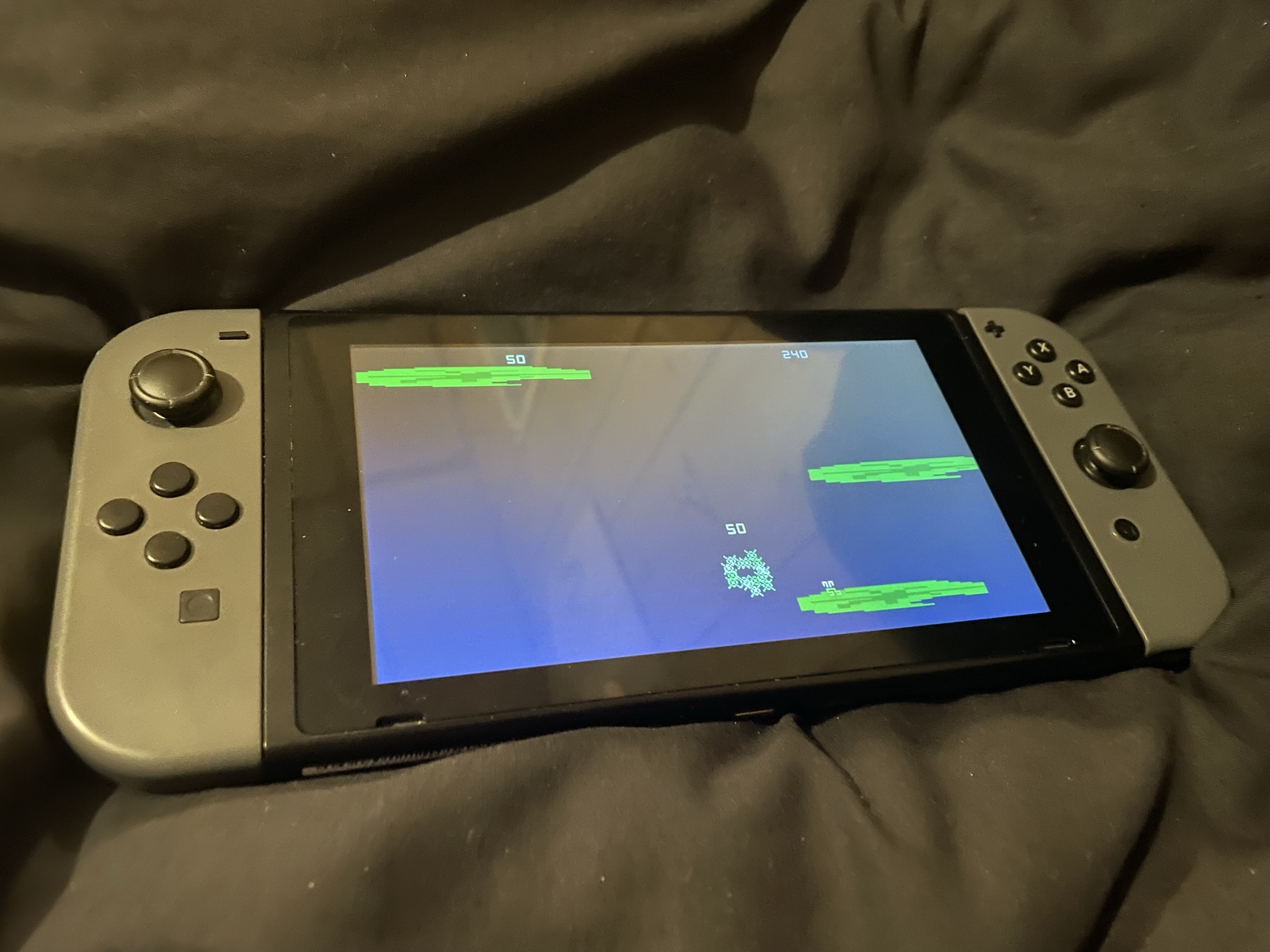 The happy little frog will live forever.
Until he won't.
If you've a Switch and SmileBASIC, you can grab a copy of the game using the Public Key
4NAEDEX3D
-=-=-
View on YouTube
Controls
Hold one of the two triggers for a leap. The longer you hold, the longer the leap.
A and Y will slash your tongue to catch a butterfly.
What I Didn't Do
A couple of weeks ago, whilst making Waterlogged, I planned for a somewhat similar control scheme, although there you'd hit a golf ball and try to reach the target.
It "almost" worked, but not quite.
After a rethink, this is what came about from that idea.
Views 64, Upvotes 2
Petit Computer , Smilebasic , Nintendo , Switch , Petit Switch , Petitcom4 , Release