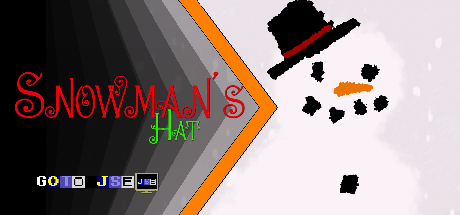 Now that he's finally got his head back on, our Snowman needs only escape from the dreaded, unseasonal scarecrows.
If you want to play this game, you can
Play it Here
.
-=-=-
View on YouTube
Controls

- Move

- Jump

- Throw Hat
What I Didn't Do
There aren't any collectables in this game.
How odd..
Not even little presents to pick up, or anything.
That seems somewhat amiss.
Hmm..