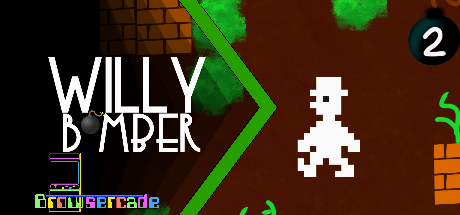 The other day I made a Bomberman clone in SmileBASIC.
Now it's time to redo from start, in Browsercade.
Go, Go, Willy!!
You can
Play the game in the Browsercade
, on Desktop, Mobile or Tablet.
-=-=-
View on YouTube
Controls

- Move

- Drop the Bomb
What I Didn't Do
I didn't add any other level themes. Lazy Jay couldn't be bothered trying to get a decent emulator that would do 1x1 pixels property. Gawd, it's hard on a Mac!!!