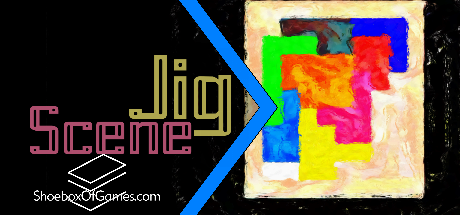 More mini-jigsaw puzzles to wrap your head around.
You can
Play this game in the Shoebox
. It's under the Misc section.
-=-=-
View on YouTube
What I Didn't Do
I tried doing a 64x64 tile area, so it'd work with the Pixelarts, but .. It got somewhat chaotic when trying to play it on a tiny phone screen!
Also, I've not added a calendar or anything like that. I'd like to have done that, but .. would have to make a calendar!! Aargh!!!
Otherwise it works well enough.
The Daily puzzle *should* be different every day, though I'll have to wait until tomorrow to find out whether that works

Oh, and no rotation. I might add rotation later, but there's a slight issue with co-ordinates, given how the piece is held "Above" the mouse cursor, not directly under it. Trying to double click on an object that's above the mouse cursor is a right pain to do!!