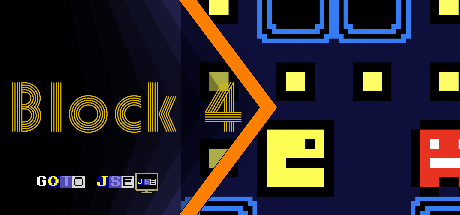 Guide Blockman through the treacherous maze, avoiding all the evil ghosties.
You can
Play this game over at JSE
, where you can see all of it's terrible coding, and maybe tweak it into something else!
-=-=-
View on YouTube
Controls

- Move
What I Didn't Do
In my dream, last night, this was a little handheld game, and worked mechanically with those little "flip-number" style things performing the sprite-work.
*shrugs*
I didn't make a real-world mechanical version, I guess!