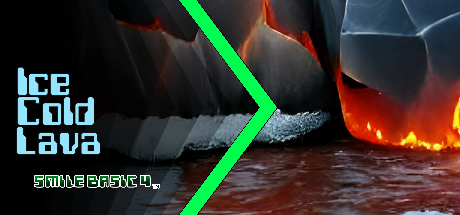 Help Platdude stay out of the lava, leaping from ice block to ice block, hoping each time that his next leap will be the leap home.
If you've a Switch and SmileBASIC, you can grab a copy of the game using the Public Key
42B84WVNE
-=-=-
View on YouTube
Controls

- Move

- Jump
What I Didn't Do
I didn't add a big volcano in the background, throwing giant molten rocks at Platdude.
I thought that might've been a bit too randomly dangerous.
Perhaps I should've though.
Hmmm..
Maybe if I redo this in Browsercade at a later point, I might add that.
Views 22, Upvotes 0
Petit Computer , Smilebasic , Nintendo , Switch , Petit Switch , Petitcom4 , Release