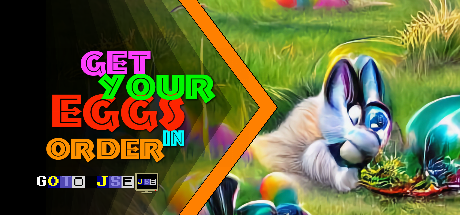 Grab the eggs in the order shown on the top left.
What could be easier!?
You can
Play this game in the JSE engine
.
-=-=-
View on YouTube
Controls

- Hop
What I Didn't Do
..Plan on making an easter game, tonight.
Not sure why I did, if I'm honest, but there we have it.
Also, kinda handy to have a nice easy form of BASIC that I can cobble together a quick game like this in.
\o/yeay\o/
Happy Easter