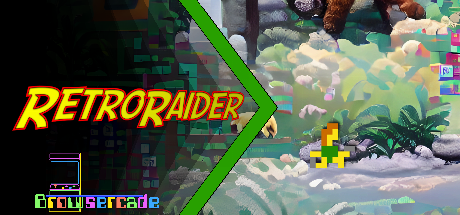 Finding herself in another retro jungle, help Laura Plat discover the curiously colourful geometric artefacts.
You can
Play RetroRaider in the Browsercade
, on Desktop, Mobile or Tablet.
-=-=-
View on YouTube
Controls


- Run

- Climb Ladders

- Jump

- Shoot
What I Didn't Do
I haven't added times, since the levels all flow together.
I also haven't added an editor.
Booo!
Also, the difficulty never really ramps up. Other than "OMG, More Bears!" I couldn't think of a good way to do it.
Hmmm..