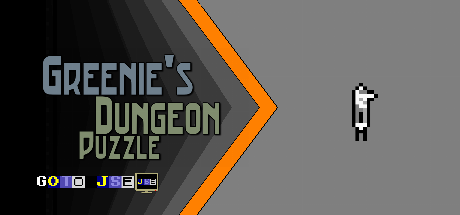 Guide Greenie through the dungeon, in search of his precious processor.
Can you get from A to B?
You can
Play Greenie's Dungeon Puzzle in GotoJSE
. Tap the run button on the top left to play.
-=-=-
View on YouTube
Controls

- Move

- Map
What I Didn't Do
Gosh, this took AGES to fall into place.
I was supposed to be releasing this on Tuesday, and it's now Sunday.
Where did the week go!?!