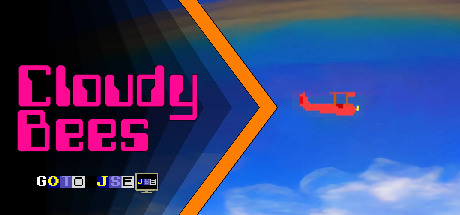 Blast away as many of the bees as you can.
You can
Play Cloudy Bees in JSE
, where you can also see and tweak the code, right in the browser.
-=-=-
View on YouTube
Controls

- Move up and down

- Shooty, Shooty, Peow Peow
What I Didn't Do
What I DID was, was spend FAR too much time drawing that bloomin' rainbow.
In the end, though, it's pretty much a tech demo with playability.