A couple of days later, and I finally managed to access my own level data!
-=-=-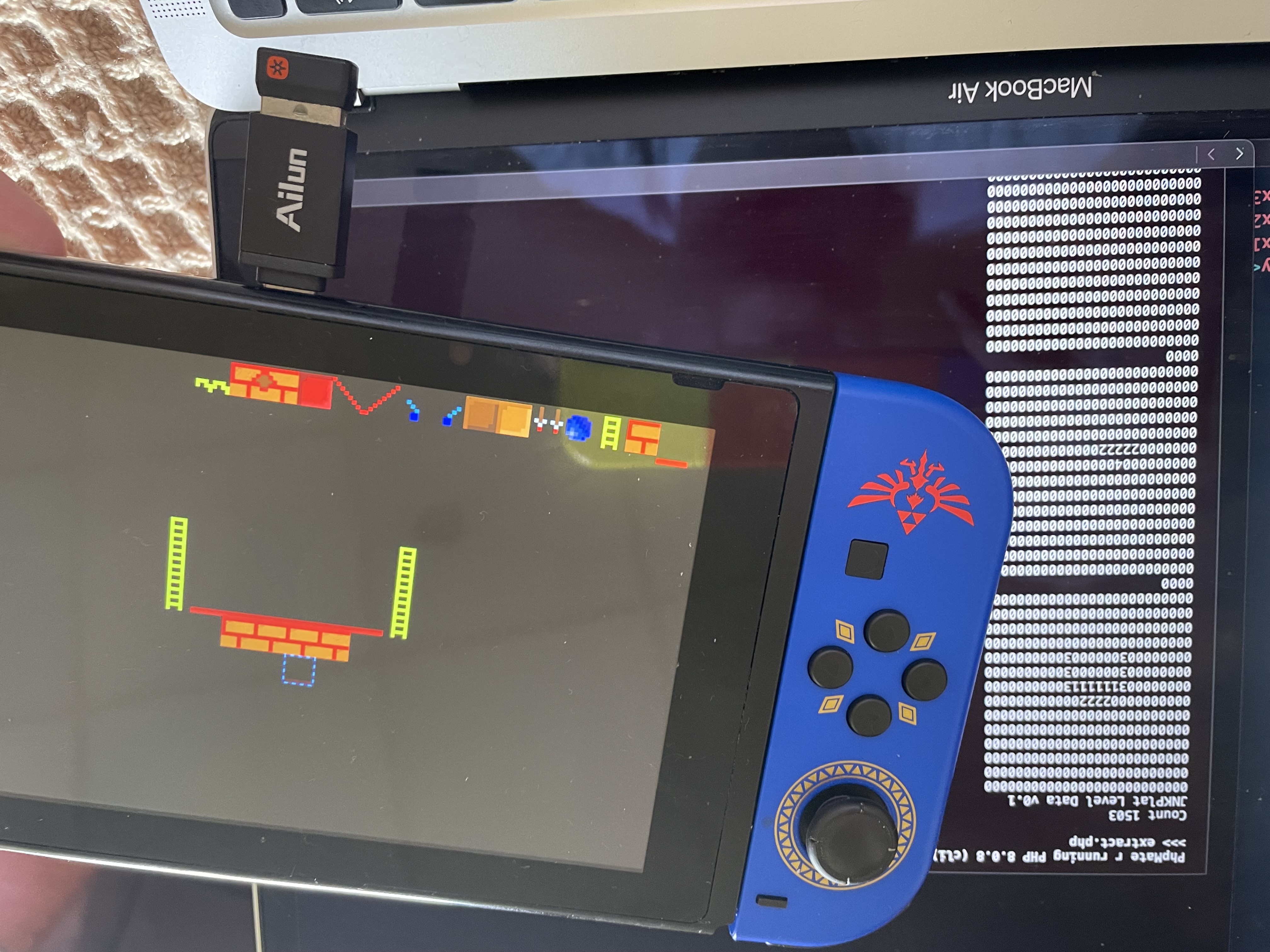 There we go!
The level saved on the Switch is converted into a image of binary data, screenshot on the Switch, uploaded as a tweet, then grabbed on the Mac, and run through a PHP script, which extracts the data and converts it back to level data.
Huzzah!
Tweet with level data image
.
4 levels at a time can be crammed into a single image, so I can make levels on the Switch, then set them aside for a future Browsercade iteration. .. I think.. Maybe.. Though the controls on that are still a bit wonky!
But that's the plan, anyway.
The editor is currently extremely barebones, so I need to upgrade that, and also .. code the game for it!!
But, maybe not today.
Today will be Lazy Jay day.
I might open up No Man's Sky and wander aimlessly for a few hours.