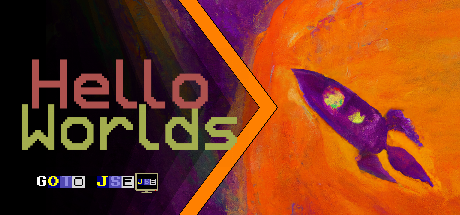 Our intrepid adventurer has stumbled upon a system full of stars.
Fly through the cosmos and pick up the stars before time's up.
You can
Play this game in your browser
, where it's been written in BASIC!
-=-=-
View on YouTube
Controls

- Turn

- Thrust
What I didn't do
I tried adding a nice parallax nebulae to the background, but JSE couldn't handle everything all at once!!!