Didn't get anywhere yesterday.
BlastTrax Scrapped!!
-=-=-
Instead, then, I spent some time with the next ALChoon, and as happy as I am that it's coming together, it definitely feels like something's missing from it.
Perhaps it'll all come together once I add the video, but ..
A. I'm not sure how I'll do it, and
B. It still doesn't have lyrics!
Gosh..
Maybe it doesn't need lyrics? But I kinda feel like if I dare to skip adding lyrics, now, then I'll fall back to never doing lyrics.
Think of it as a weekly challenge, Jay.
You like those!!
Meanwhile...
Over on Twitter,
@iwamoo_sc00 is having fun with JNKPlat's editor
.
True, nobody else seems to be, but if my games get any kind of an audience, that's fine by me!
One player = One Point, and so far, over the course of 800+ AGameAWeek games, I've got at least *counts* 20 points, so I'm winning!!
Meanwhile, Meanwhile..
I really should get back to coding something.
So many things need done "right now" that I can't seem to find the time or energy to do any of them.
I should probably do what I usually end up doing.
Write a checklist of points, then go through them one by one.
Bit by bit.
Task by task.
But right now it feels like that list is going to be about 17,000 items long, and I can't even be bothered making the list, let alone doing any of it!
Maybe I need a strong hand to guide me on my way..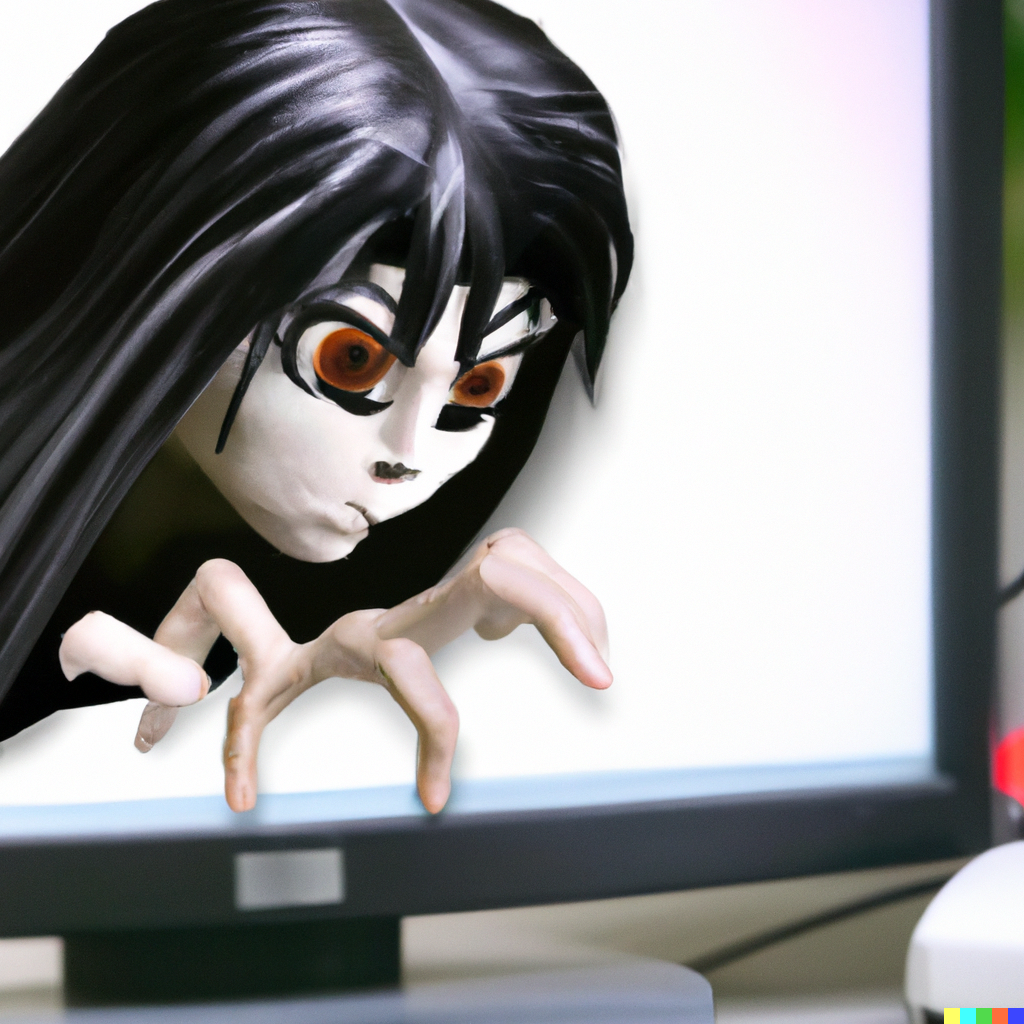 "Sadako emerges from the computer monitor, trying to grab the user's mouse."
#DallE