I tried to get a few things happening, yesterday, but my head's in a weird "must keep watching things on the news" mood.
-=-=-
I did at least come up with a plan for this week's Shoebox game. Something Whack-a-Mole'esque, but trying to squeeze in some kind of additional gameplay elements along the way.
Combos, multipliers, that kind of thing.
Keep it simple, but add as much imagination into the mix as I can.
I'm thinking a 3x3 grid of holes with objects randomly popping up and you having to click/poke/prod them
The most difficult decision, right now, is whether I draw a pointy spike, or use Spike as the spike..?
Hmmm.
Would Spike look ok in the Shoebox "world"? I'm not sure.
I'll experiment.
At one point I imagined having four players sat around an iPad, poking and prodding "their" moles to score points, but then I realised I'd have no idea which fingers belong to which player!!
.. Silly IRL bugs!!
That's the plan for this week's game, anyway, and you're probably wondering what happened to that "AI-Art Enhanced Quest" that I started a few weeks ago.
Well, honestly, I still haven't got past the whole "watching endless automated dice-rolls" thing, and until I can figure that out, I don't think it's going to happen quite yet.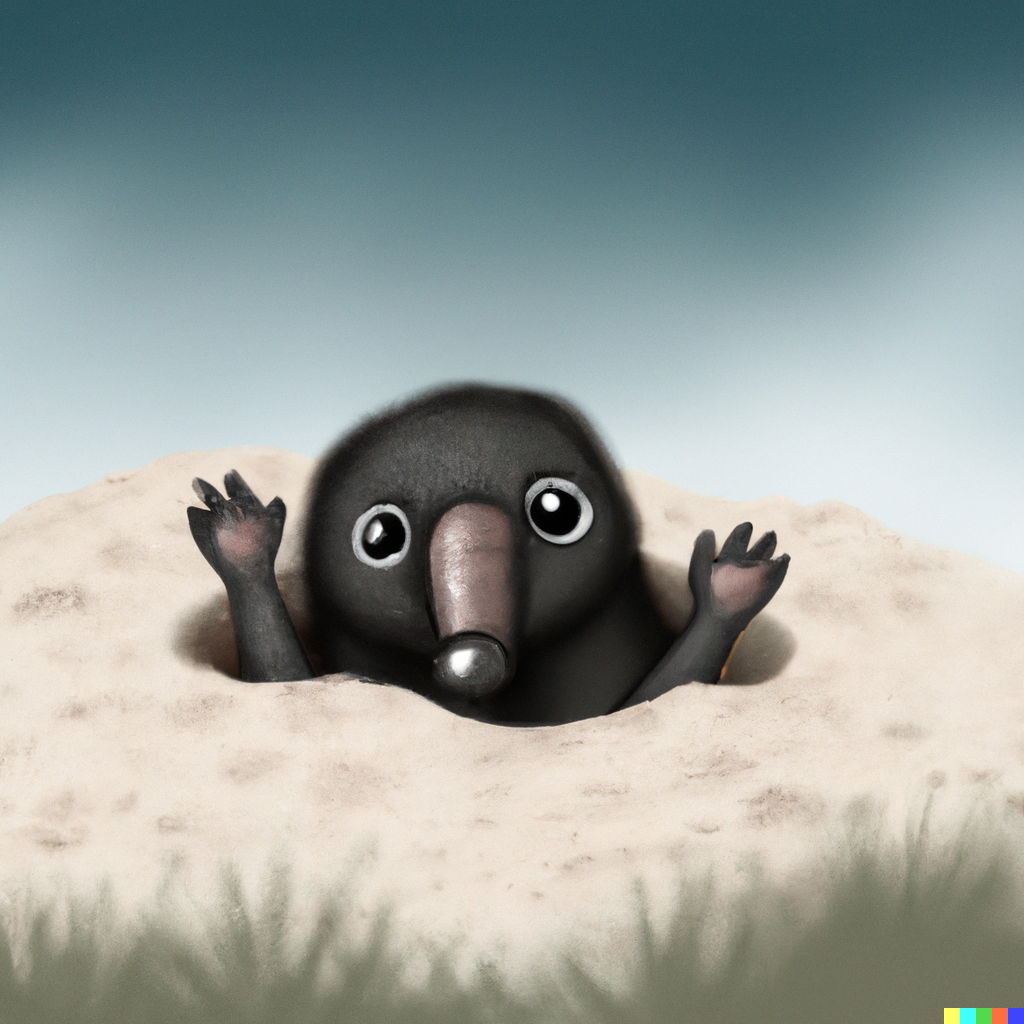 "A cheeky mole peeks out of a hole in the ground. (digital art)" by DallE