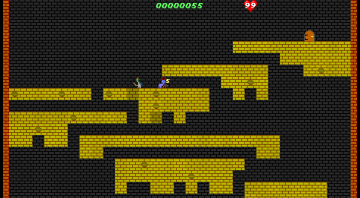 The Dungeon Pincer has been locked in the dungeon. Help it find the keys it needs to escape!
You can
Play this game in JSE
.
-=-=-
View on YouTube
Controls

- Move

- Jump

- Attack

- Dig Down
What I Didn't Do
Considering I spent as long as I did making this game, it certainly didn't turn out as well as I'd hoped.
The mechanics kinda broke down, somewhere along the way, and I'm not really sure why that happened.
Ugh.