Another two themes in the bag!
The SpikeDislike Advent Calendar is coming together nicely.
-=-=-
10 themes in, about 14 or 15 or 16 to do. So far, the themes are working well enough, and there's been a few little tweaks that make things entertaining.
There's a slight issue, right now, in that I'm not sure how I'm going to post all of these.
I think it might be better to make it Date based, as opposed to having to tweak and upload it every day.
The Daily Dislike seems to be working well enough that I can make use of that to unlock the calendar each day.
It's going to be "really" obvious what's coming if you look into the files, though! So.. Be sure you don't do that!!
My rule on previous Advent Collexions has been "You could eat all the chocolate in your calendar on the first day, but then you won't have any chocolate for the rest of the days". Choose your own adventure, but don't spoil it for other people.
Meanwhile..
I got Munky running about in the Switch game's generated levels, but no gameplay yet.
Not really sure what I'm doing with that game.
*shrugs*
The original plan for the game was a puzzle game, but I can't figure out how to make it a puzzle.
It's a puzzle!!!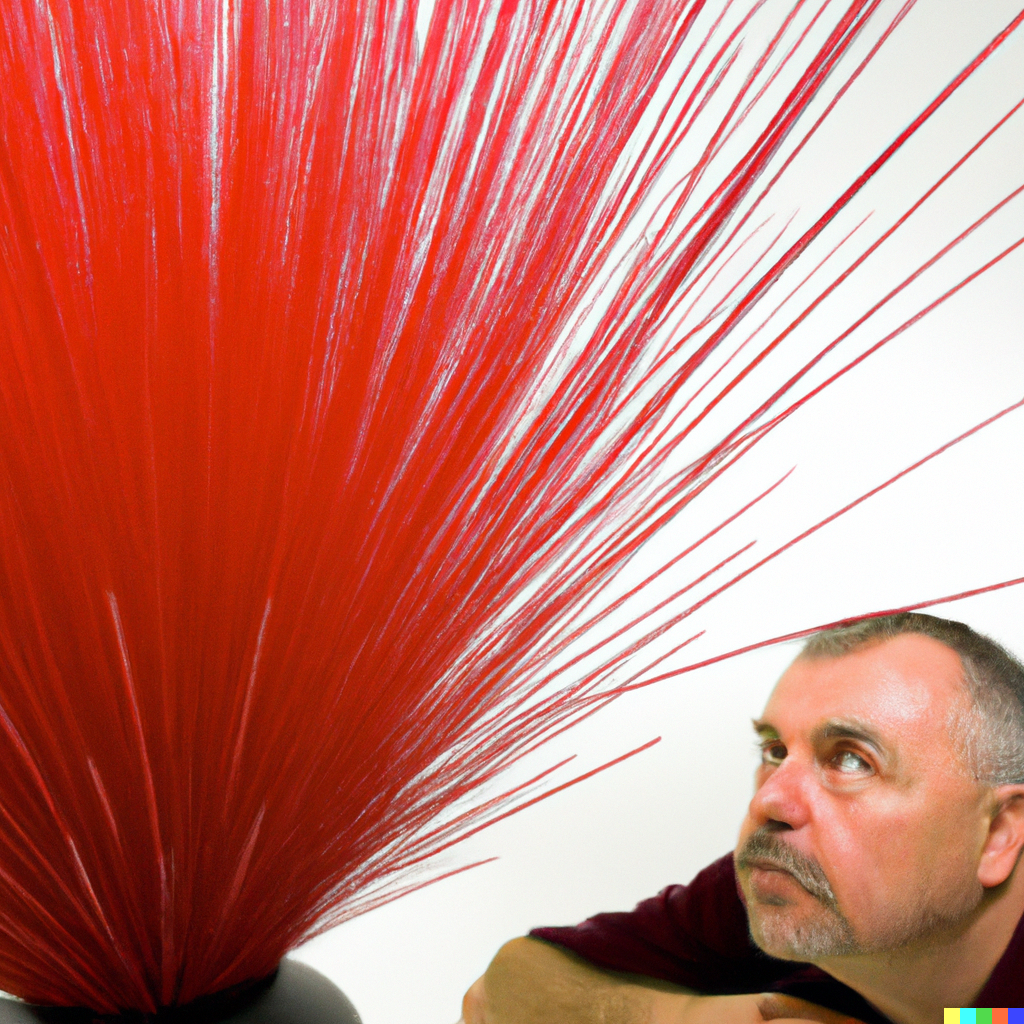 "A man stares at a large red spike." by #DallE