Guess it's time to start thinking about November.
Oh no, it's already November!
Aargh!!
-=-=-
Have I done Orret Cha on the Switch?
I've done a quick flick through SmileBASIC games of late, and I don't think I have, so I think that'll probably be the Switch project for the month.
So, that's a vague plan, then, right?
Now, what about AGameAWeek Proper?
I've still got a bunch of notes for things in Browsercade that break because of the new Delta timing that I've brought over from SpikeDislike, so I need to fix those up.
I also really do need to finish off the new controller stuff on there, too.
But games, Jay. What about the games!?!?!
*shrugs*
Let's ask DallE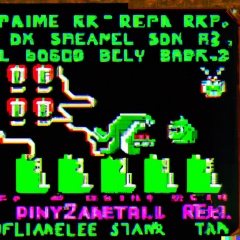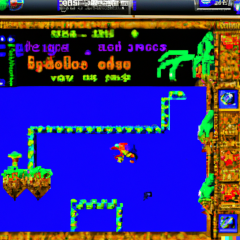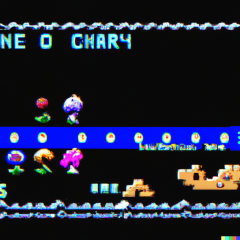 "A screenshot of a retro videogame with a crazy premise." by DallE
OK, there's some random thoughts..
What's going on with that little green monster in the first pic!?!
Interesting.
If any of those have spurred an idea, let us know in the comments below!