18th is done, and I'm halfway through working on the 19th.
-=-=-
There's at least 5 more themes to come up with, depending on whether I go to 24 or 25.
I still need to do some new Choons because some of the themes definitely feel like they deserve special choons.
I also still need to figure out how to do the unlocking. Should I number them, like a proper Advent Calendar?
Or do I just make it add extra themes on to the list, daily?
Yeah, that'd probably do the job, though it would be nice to have locked themes that say "Come back tomorrow!!"
Meanwhile...
Alright, let's just pretty much abandon AGameAWeek for the rest of this month, eh?
It's been a struggle trying to keep up with everything at once, and it's just not going well at all!
With all the chaos of the government, the insanity of what's going on with Twitter, the worries about paying the next ginormous energy bill, and more, my head is pretty much burying itself into the SpikeDislike themes and trying to ignore everything else that's going on around it!!
December will be spent making that new puzzle-site, and from there we'll kick of AGameAWeek proper again come New Year.
I hope..
Unless the world gets worse, and I find it even harder to make any progress next year!!!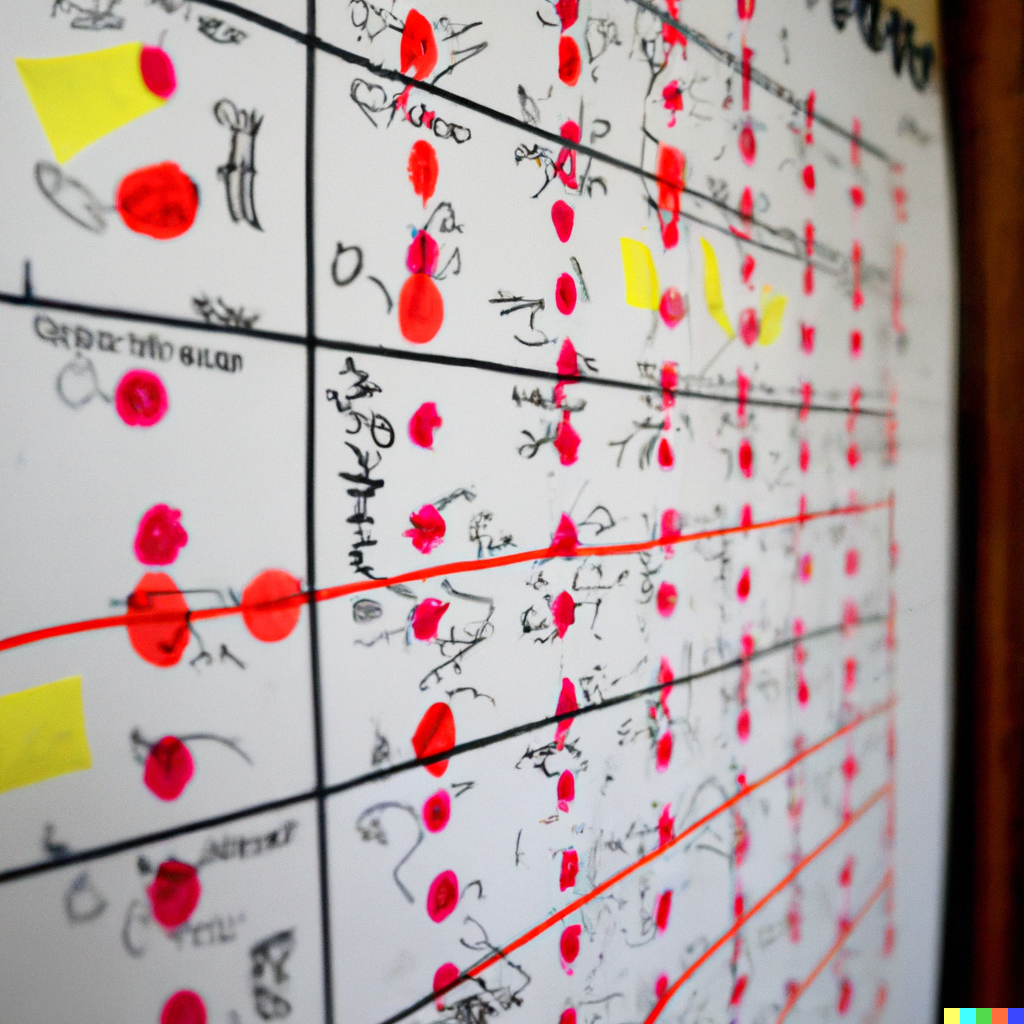 "My calendar is completely full. Red marks fill up every day, and are scribbled all over the walls with little arrows pointing to the days of the week on the calendar." by DallE