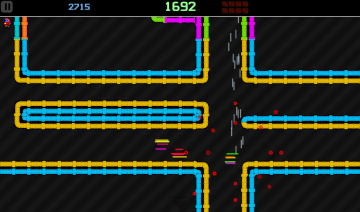 Guide the space hero through the curiously maze-like space station, to find all the computer chips which will ultimately unlock the airlock.
You can
Play this reimagining of the Amstrad CPC game Project Future, here.
-=-=-
View on YouTube
Controls

- Walk

- Shoot
What I Didn't Do
The original game had a secondary weapon pickup, which gave you a straighter shot, but it also had a really extremely wonky normal weapon. I opted to not include the wonky weapon, so the secondary weapon seemed kinda redundant.