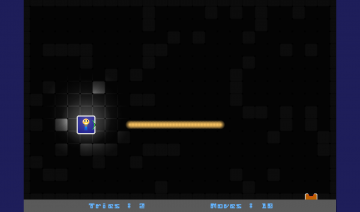 Leo needs to light up all the mirrors, and hit the target. Be sure to avoid all the explosives, and keep the beam on track.
You can
Play the game in GotoJSE
.
-=-=-
View on YouTube
Controls

- Move

- Drag/Push a mirror
What I Didn't Do
Gosh, what a tricky week it's been, putting this game together.
I actually started this game about a week and a half ago, and it was only yesterday that it started to feel like a decent puzzle game. With little explosives added, everything now seems spot on.
The puzzle mechanic is fairly simplified, but hopefully it's enough to keep you entertained enough to play a number of levels.