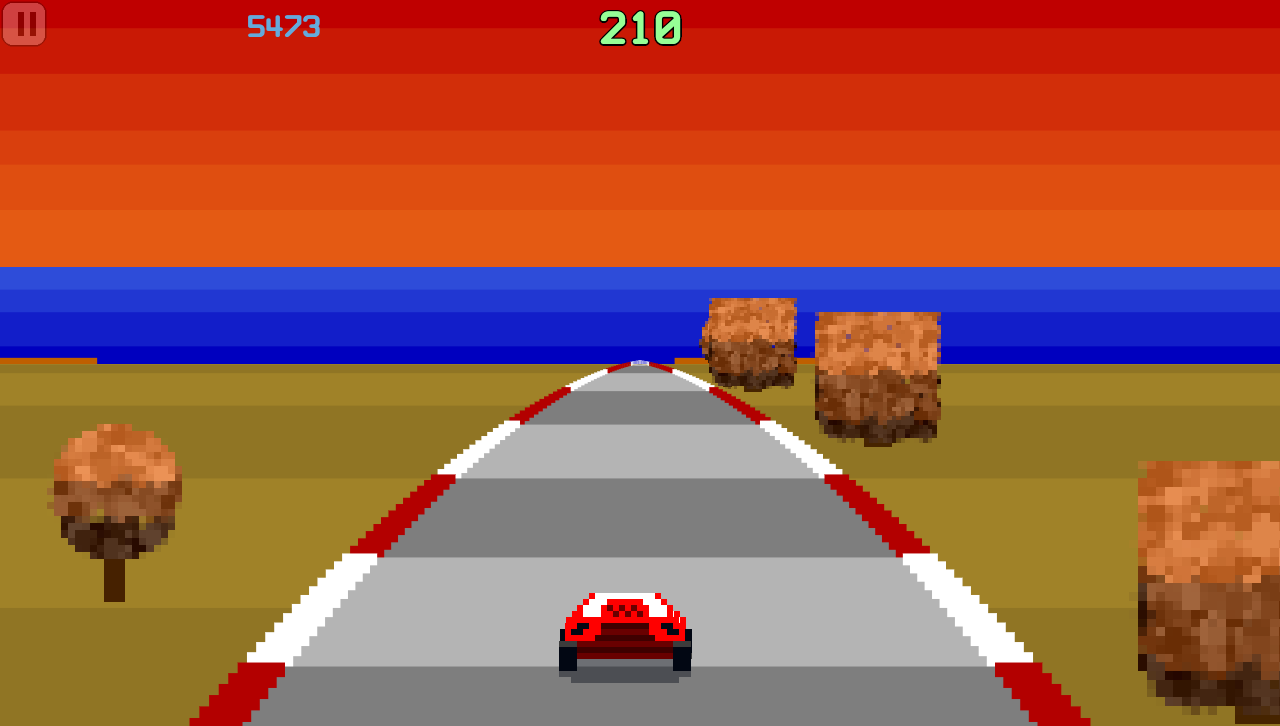 How far can you drive, in this epic driving game?
It's a high-scoring game, so the further you get, the more points you'll earn.
You can
Play Rollin' Rubber in the Browsercade
-=-=-
View on YouTube
Controls

- Steer

- Accelerate

- Brake
What I Didn't Do
... Imagine I could make this in a week!
Of course, it's not perfect. The other cars on the road aren't other racers, and the physics aren't exactly Gran Turismo!! But it's a nice little game to keep you occupied for a while.
(Honestly, it's more Meteor Storm with fancy scaling than it is Driving, but hopefully nobody notices that!)
Given that it's been
over 20 years
since I last attempted to do this kind of game, I'd say it ended up pretty good!