The council still haven't gotten back to me after yesterday's phone call.
If I don't hear anything by about 3pm, today, I'll be ringing them up to try and get some kind of answer as to what's going on.
Can't have this kerfuffle holding everything up.
-=-=-
From Solicitors to town councils, to Estate Agents sending automated "I'm out of the office until mid-2035" replies, it's all getting beyond a joke, now, if I'm completely honest.
It's now day Eighty since we got the Solicitor involved, and it's gone from the Joy of a Bungalow, to the dread of being stuck in this bloody house forever.
Three times in the past week, I've stumbled on the stairs. The damn things are going to be the death of me, at this rate.
Gah..
Meanwhile...
I fixed up a little bit of GotoJSE last night, so that the big play buttons in the archive will now (for the most part) PLAY the games, rather than open the project in the language.
.. They still DO open the project in the language, but it auto-toggles to player mode from there.
Today I think I'll look into why Firefox is taking so long loading the Symbols. It's a rather odd behaviour, since everything else flows so well in the engine.
A baffling oddity, if ever there was one.
Reading pixels seems to be fine.. It can handle PixelCubes and PixelKnitter perfectly fine. But rendering pixels to a spritesheet is taking FAR too long.
Definitely something wrong, somewhere.
Hmmm..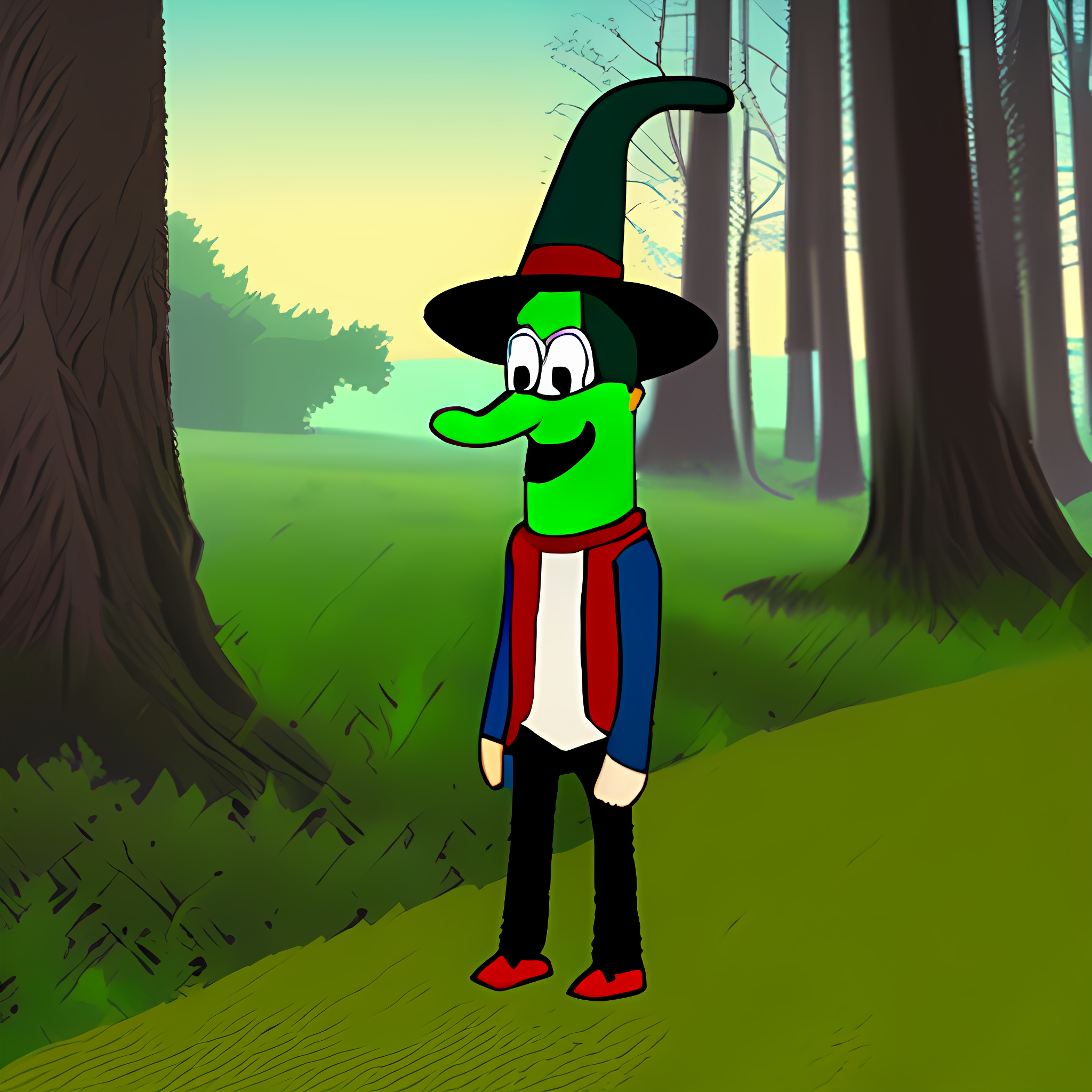 "The wicked witch with the Apple and Cartoon Derek, beautiful animation by disney, cinematic forest background" by #DrawThings
... Or I might spend today redrawing Greenie in the hopes of getting him drawing a bit better. Recent output has been .. odd!!