A nice relaxing day, yesterday. The ALChoon got posted, and we sat around waiting for news again.
Still silent on the Solicitor's front, but the Estate Agent is happy that all contracts and other signings are done on our side of things.
-=-=-
I've asked the Estate Agent, this morning, if they know anything about how things are progressing on the other two sides of things, but nothing's been said yet.
I sure do hate not hearing about the progress of things.
That's definitely an infuriating issue. Just silence and waiting and nothing..
Tomorrow's Day 100 since the solicitor got involved. A hundred!!?
Geeze..
Meanwhile..
A few nips and tucks were performed yesterday, including getting the MudChat Light showing up on SoCoder once more, so the you can tell when people are in the MudChat.
I still need to add "Lurking" into that, so you can tell when people are in there, but might not respond.. Which was an issue that arose the last time I did all of this.
Otherwise it's working just fine.
On top of that, I rejigged the "Share My Score" display on Foldapuz Play, so that it now shows up in the Hamburger-Menu interface, instead of its own little odd interface. Makes things much neater, imo.
You can
See that here,
but it'll only look right today!
What I now need to do is make it so that the interface shows the shared score at the right position, depending on when the scores were earned, rather than always being the leftmost column..
Hmmm..
ALChoon
View on YouTube
What a lovely little ALChoon that is

Xenial Moonlight popped into existence in a fairly fully formed manner. Had a Good Musical week

.. Though it was helped by the fact that I barely had to animate anything!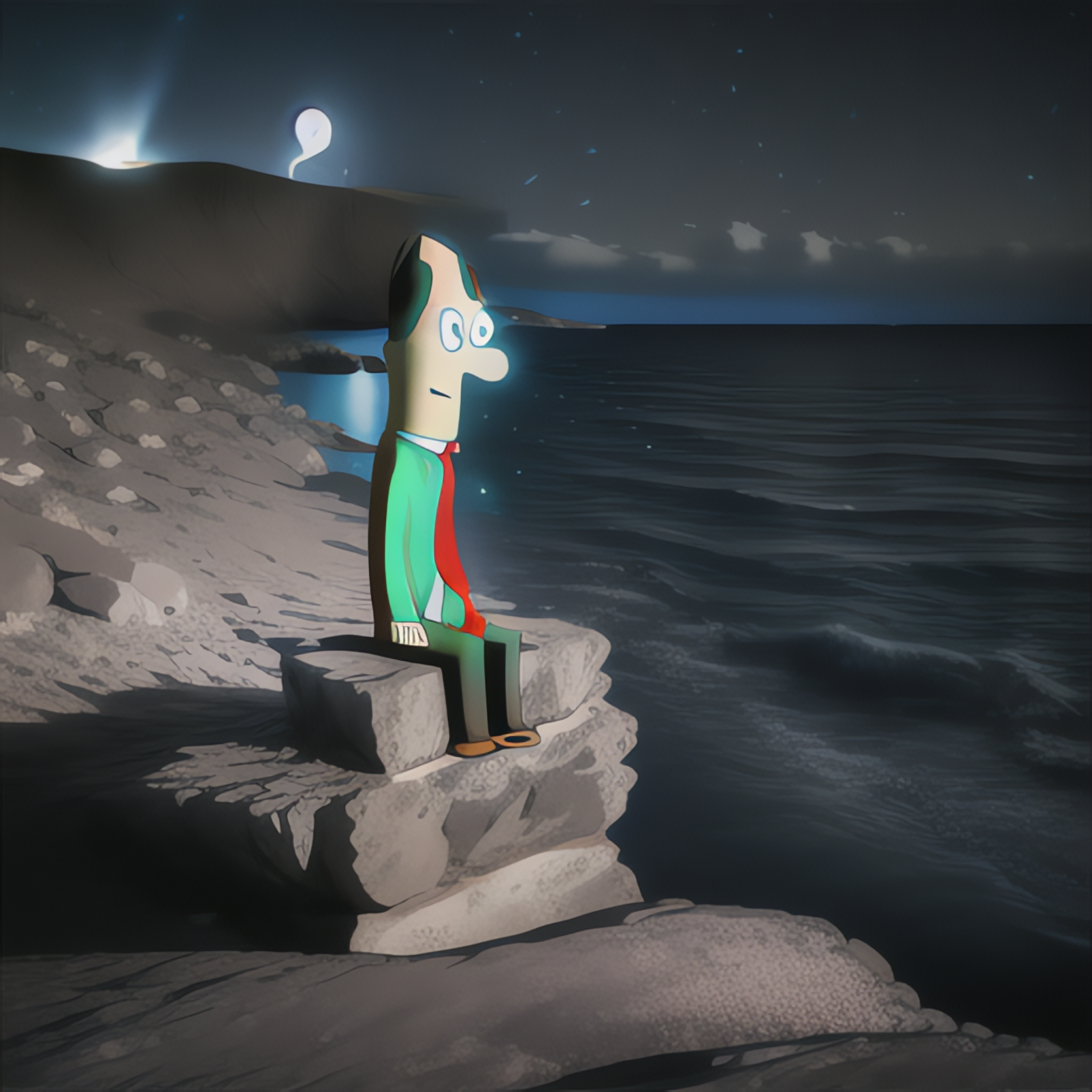 "Cartoon derek sits atop a clifftop, watching the moon as it rises through the midnight starry sky, dark, moonlit, ocean, stars, cinematic" by #DiffusionBee