This week's Wednesday Workshop
#186
was to create a nice Asteroids game.
As I started creating it, I was planning a nice Horizontal Shooter-esque game, with powerups and all kinds of crazyness.
But I ran out of steam midway.
A shame..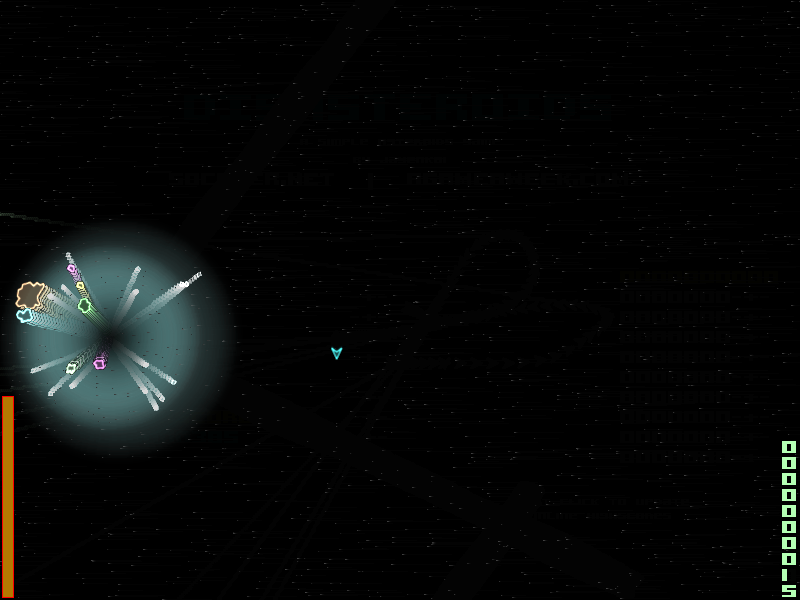 BUT.
It's still a nice swooshy game, with fancy particles, and nice explosions.
It's mouse controlled, like Horizontal Shooter is, so just roam about, avoid the asteroids, and blow 'em all up. When there's less asteroids left, more will appear, and on and on you go until you're dead.
No powerups, but if you want a better version, I'm always here to help!
I did plop in Generic Highscore Table, though, so (as always) type in your name on the titlescreen, and rightclick to upload your best scores.
You can
Download Disasteroids Here
.
Enjoy!