Doing your homework on the back of the bus..
A crazy week of illness, busyness, and a party, have meant that this week's game had to be done..
..
um.. today!
And, as you could probably guess.
I ain't got Jack!
There's still a game, though! Take a look inside to see what it is..
-=-=-
I was hoping to do something nice and quick today, but late last night.... A game annoyed me.
And you all know what I'm like when a game annoys me.
So that new project took precedence, and there's not a chance I'll get that all done by tomorrow.
In fact, I probably won't get it done tomorrow, at all, given that the Boiler Man's coming to sort out our heating, and the electric'll be off for most of the day.
Bah, humbug.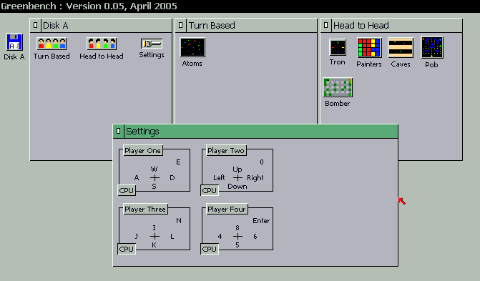 So, we'll call this week a "Skipped" week, and I'll post one of my Classic Jay games, instead.
I actually found this game, late last night, after
Gouldfish, over at the PALib forums
posted their "Atoms" clone.
I wondered where mine went, and checked my Dev-folder, only to find it missing.
And I've looked and looked, and still haven't found it.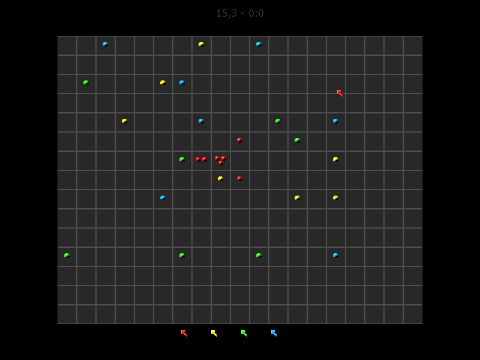 It was my own fault.
Rather than keeping this project with the rest of my dev-stuff, I had it elsewhere, and then a hard drive crashed killed it.
Noooo!
So, this projects long gone.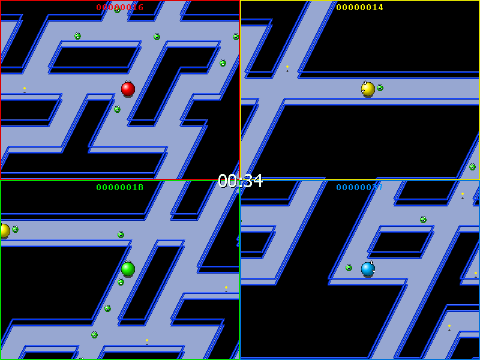 Or at least it's Sourcecode is.
I did manage to find a lovely exe.
Green 16 - "The Unfinished Potential"
Dated April 2005 (give or take), this version has 6 games included.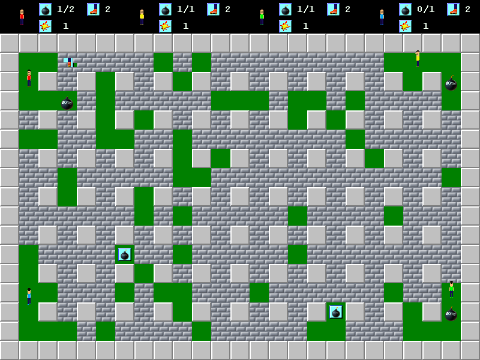 There's a version of Atoms, there's a rubbish Bomberman, a cheap "Painter", a silly Tron, a daft Cave game and a pacman-esque game too!
More importantly, each game is MULTIPLAYER! For FOUR people!! (On a single pc, not online!)
And, even better, each game has increasingly dodgy AI, so you don't need friends to enjoy 'em!
You can
Download Green 16 Here.
And then sigh when you realise this is all there'll ever be of it.