If you've been keeping track, you'll have probably noticed an ever increasing number in the folders of my games.
These are the weeks of the Wednesday Workshop, and as you trace through my games, you'll see a whole lot of matches between the WW and the game's basic idea.
WW is fantastic for ideas, but sometimes things don't quite work out.
Take this image, from a basic engine, all the way back in week #142.. (That's 76 weeks ago!)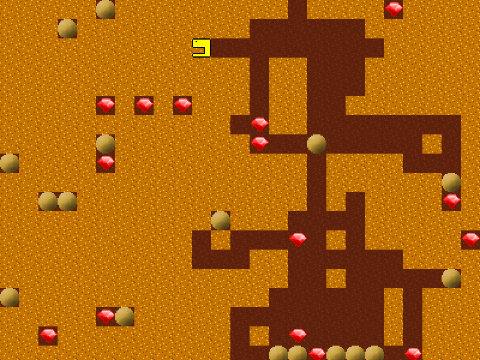 -=-=-
That's not a game.
It's barely an engine.
There's no gameplay at all.
You eat dirt, rocks fall down, that's it.
But it's there as an illustration of just how MANY incomplete game ideas are sitting, wasting away on my hard drive!
Oh well.
Not to worry, there's lots of complete games to play, and that's the whole point of the Archive.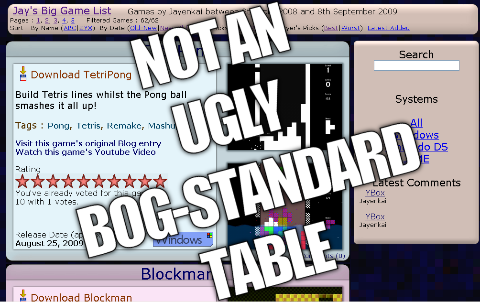 76 weeks, and 62 games in, the Archive is now starting to look pretty darn solid.
You may begin!!
There may very well be a few treats you've never seen before!
(Note : Entirely hand scripted, so apologies for the lack of proper comment/voting system. They work "enough".. !!)
(Oh, and I'll be continuing to add games to this, so expect the archive to go WAY WAY back!!!)
Views 5, Upvotes 0
Daily Blog