This week's Wednesday Workshop suggests we should make a Pacman game.
I've already done "Blockman Forever" this year, so I'm going to avoid retreading old ground.
Instead I'm going the Puzzle route.
Already I've got a lovely little set of graphics going, and am obviously reusing Blockman because.. .. well, why not!!!
A few mazes are set up, ready to go, as well as the first of the neat little puzzle mechanics...
I'm now trying to come up with a nice batch of extra puzzle elements that I can add into the mix.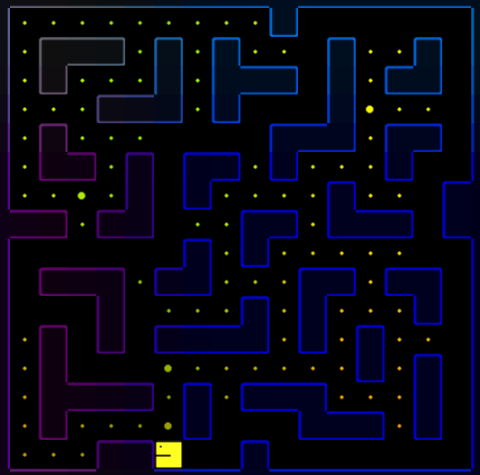 OMG!WTF!NO GHOSTS!!
Should probably be done over the weekend, with a final day to play around with the game and balance it all out.
I'm quite happy with this week's game!
No doubt some sort of really nasty bug will spring up out of nowhere, and destroy all the lovely work I've done!
Views 5, Upvotes 0
Daily Blog