This page was updated Jan-2009
6 nice little games, all running happily on your DS.
There might be more releases in the future that I forget to add to this page, so keep your eye elsewhere on my site, just incase!
#1 - JNKPlat
JNKPlat, the DS edition was a souped up version of the classic JNKPlat games. It features "Amazing" animated graphics!
Click here for more
JNKPlat DS
info, and the download!
#2 - Stringy Things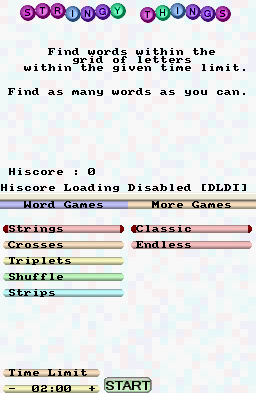 This is a half-finished version of Stringy Things, but there's plenty of gameplay to be had within. A nice bunch of word games, a game of Yahtzee, and the "Escape" game from Platdude's Retro Collection.
Play it.. You'll like it!!
You can
Download Stringy Things 2-ish here
#3 - Arcade Slots
My third release was Arcade Slots. A set of slot machine games with Arcade rules.
Download Arcade Slots for DS
#4 - Platdude's Retro Collection
Platdude gets his own collection of retro arcade classics!
Click here
for a full list of games, and the latest release.
#5 - Centipong DS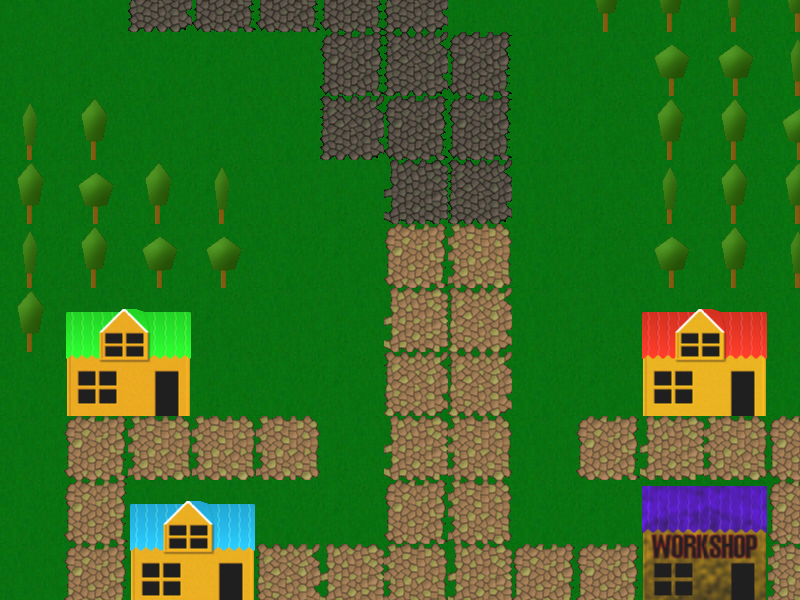 A remake of the PC edition, whereby you control the Pong paddle, and have to destroy the centipedes with your ball.. And then it goes crazy!
Nice and simple gameplay, but fun.
You can
Download CentipongDS here
#6 - Puzzobomb
A nice simple puzzle game.. Connect the alike coloured blocks to make them disappear.
LOTS of levels..
Like, tons of them!!
Really really really a LOT of levels!
You can
Download Puzzobomb here
.