I've been trying to come up with a neat idea for MAR10 month for ages, and no matter what I think of, it's usually a case of "But I already did that!"
So, instead of worrying about the fact that I've already done things, I'm wondering what would happen if I took the things that I've already done, and added a Mario element to them.
This brings a few nice elements.
1. I can add stuff to older games.
2. Old games on Linux! woot!
3. I can bypass the fact that I'm nicking Nintendo's character, by suggesting that it's "Just a Costume" *cough*
So, over the next 5 weeks (there are five Tuesdays in March!) I'm going to be heading back into the archive and resurrecting some games that weren't quite as good as they should've.
They're all getting a Mario Makeover, and they'll be redone nicely.
The first one should look a little like this..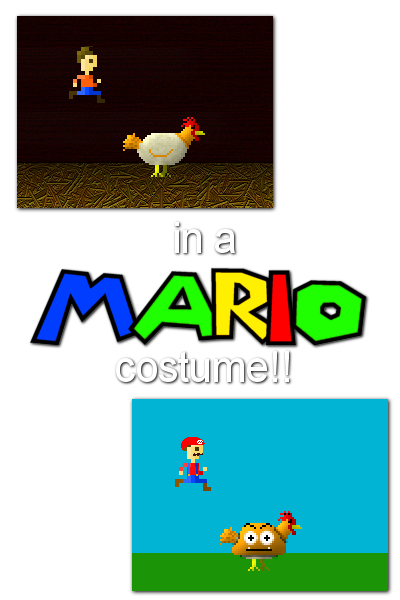 Albeit with a more Mario'y background. I've not started on that, yet..
Views 6, Upvotes 0
Daily Blog