We're about to enter MAR10, here in the UK, so I might as well show off a screenshot for Tuesday.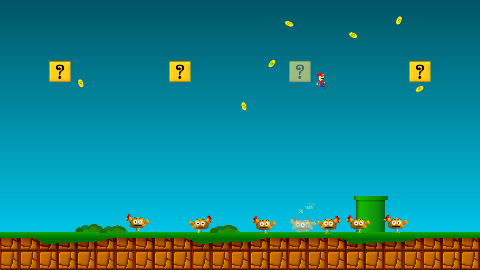 Yeay!
First game in MAR10 will be "Ted Bob in a Mario Costume"
Ted Bob, of course, being the character in the 12 Games of Christmas's "Three French Hens"
You can play the original version here.
The new one will have some powerups, and probably some different end-game rules.
To be honest, I keep playing it, and as such haven't yet even begun to code half the gameplay!
Aw well, at least it's fun!
Tuesday : Mario Costume #1!
Views 11, Upvotes 0
Daily Blog