Still no name for the train game, so it's currently named "Jay's Train Game"! silly name!
It's a bit more gamey, now.
Some sort of cross between a proper sim-type thing, and a cheap arcade game! Odd.
Needs a few more "This is happening" type notifications, but it's all falling into place.
No idea if it'll all be done by the morning, but it's closer than it was yesterday, and it feels a lot more like I've bothered to plan it out!!!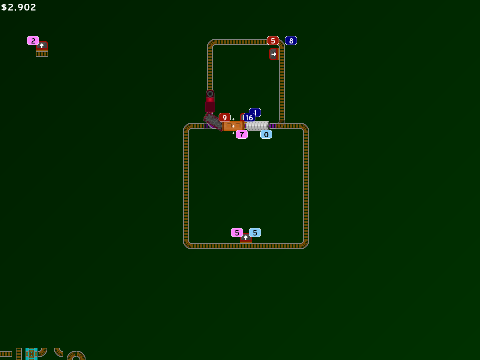 Will it be fun? Only time will tell!
Meanwhile, possible names?
Views 1, Upvotes 0
Daily Blog