Today's been all about Emscriptn, which is the tool I'll be (hopefully!) using to convert C++ to HTML5 projects.
First issue, the compiler didn't know how to include extra includes, so my "I can do it all via the command line" didn't quite work out, already!!
-=-=-

The "main" code has now expanded to include a pre-processor variable which triggers whenever the Emscriptn compiler is used, thus allowing the HTML5 edition to neatly be recognised.
I then got to work on the batch file, which asks what target you'd like to .. target, and then targets that!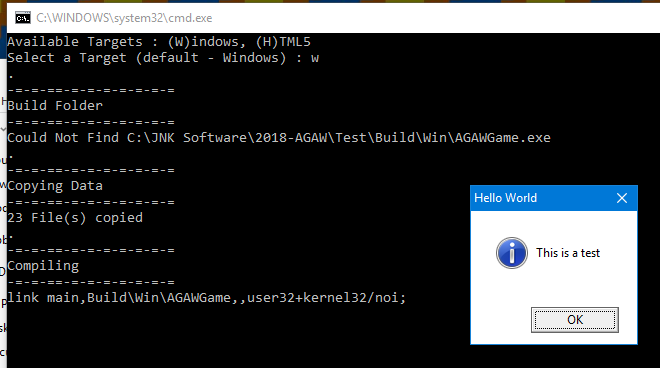 The Windows compiler still runs as it was doing (although I had to do a number of tweaks to the Core.cpp to get that working again!!) and the Emscriptn version also appears to be working.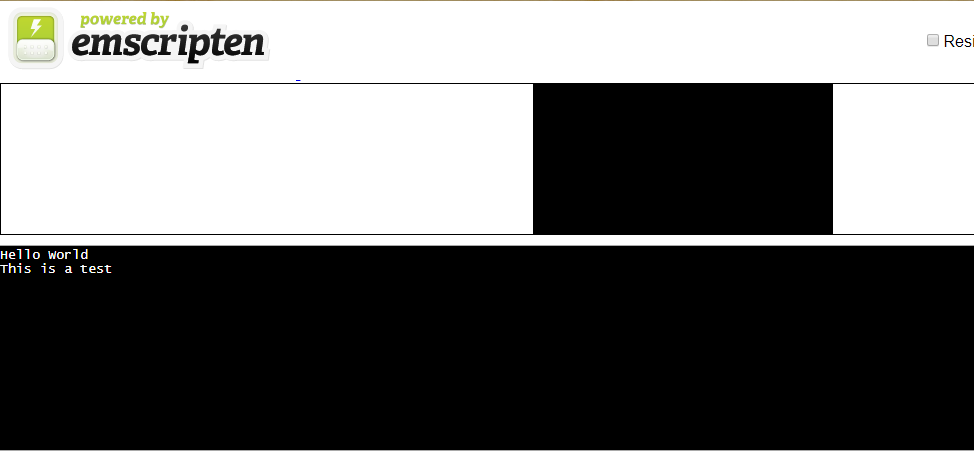 I'm quite happy with the fact that both are running simultaneously, with seemingly no issues.
... That I can see...!
Views 109, Upvotes 17
2018 Framework